Depression hits home for students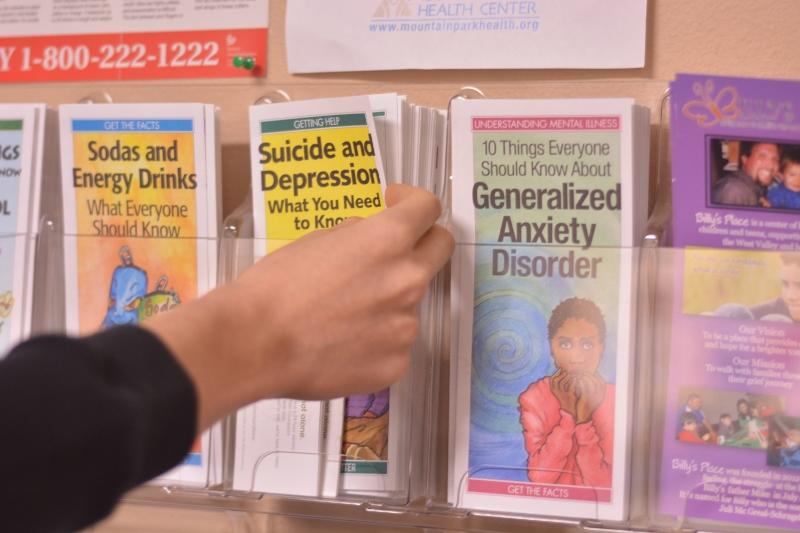 If a student is suffering from depression, it is more than likely that someone else near them is struggling as well. At this point, it is almost a guarantee.
According to the National Institute of Mental Health, 10.7 percent of people between 12 and 17 years of age suffered at least one major depressive episode in 2013. This breaks down to about 2.6 million teenagers in the United States.
At OHS, unfortunately, depression is a problem that hits far more students than many at the school realize. Saroj Jagernauth, head of the counseling department, knows this all too well.
"In terms of O'Connor, I think depression or a feeling of helplessness does exist for some students," Jagernauth said. "When you look at the large population of close to 2500 students, our school being a microcosm of society, I think the percentage of school here is pretty reflective of a general population beyond school."
In several cases, depression spreads beyond simply feeling sad, often to physical results.
"Every week there is a situation pertaining to depression or self harm or maybe having suicidal ideation," Jagernauth said.
Debbie Rodrigues, nurse at OHS, agrees with this estimation.
"I see quite a lot of students, I would say a daily basis, that are feeling depressed or not feeling good about themselves," Rodrigues said. Even more serious problems from depression are also being brought to the surface every week.
The cause behind these cases of depression also vary a great deal.
"I see a wide range of things that cause it," Rodrigues said. "From things at home, to personal issues and stresses the student puts on themselves for academic reasons, or maybe athletics as well."
Allison Lattanzi, junior, has not dealt with depression herself, but has felt the impact from someone she knows very well.
"A close person I know deals with it and has attempted suicide four times and actually faked her death," Lattanzi said. "It really takes a toll on everybody, not just the person going through it."
Several serious cases of depression lead to these dangerous outcomes. This is one of the reasons Nicole Santillo, senior, helped to form Encourage OC and remains the current president of it.
"As Encourage OC, we want to have a group of students that do care about other people so we can help each other," Santillo said. "I feel like a big reason why we want our club to be a club and have our hand in the school is to say, here's an outlet for you if you are struggling."
The subject is a very personal one for Santillo, and deals with a challenge that she knows first hand is beatable.
"I used to self harm, and I've overcome that, so it's totally doable," Santillo said.
The trick to beating a monster like that is that it takes more than just one person according to Santillo.
"It's not something that you can completely do on your own which is why community is so important," Santillo said.
For a student looking for help to end their battle with depression, OHS has several resources and steps ready at all times.
"Usually I just sit them down and talk. Try to get a baseline of how severe the depression is," Rodrigues said. "Then I make a judgement call."
Rodrigues also said that depending on how she feels the situation should be handled, parents and counselors are alerted to the situation.
Once the counselors know what is going on, they have very specific knowledge on how to help the student moving forward.
"First, we inform parents. Then we give community resources to parents. Parents in turn, take their child to a facility or a hospital or a treatment area to be evaluated, and then treatment is administered," Jagernauth said. "During the period of treatment, guidance counselors are informed, and then we inform teachers to make any kind of accommodation that we may make to make it so a child who has that hardship is able to get back into the stream of school, make up their work and not feel added pressure."
However, Rodrigues said that she must call the crisis team for any student who is thinking of hurting themselves in order to get them immediate assistance.
Rodrigues said she calls the crisis team every few weeks about a student.
Jagernauth believes that the most prominent step to take in starting the process is letting an adult around you know.
"The most important thing is establishing awareness," Jagernauth said. "So long as an adult at school is aware, that adult will start the right process."
Santillo feels deeply for the students who may feel scared to make this first step.
"It totally just breaks my heart that so many people struggle with that and feel like they can't tell people about it because they'll be judged," Santillo said.
Still, getting help is completely worth it and Santillo wants every student to understand that.
"Once you get the help that you need, you're so much better off," Santillo said. "It will be so much better after the fact."
Lattanzi, specifically, has a message for those who battle depression but are unsure of whether or not there are others like them that need help.
"They're not alone," Lattanzi said. "They'd be surprised how many people go through it and how the person standing next to you could be going through the same thing."
About the Writer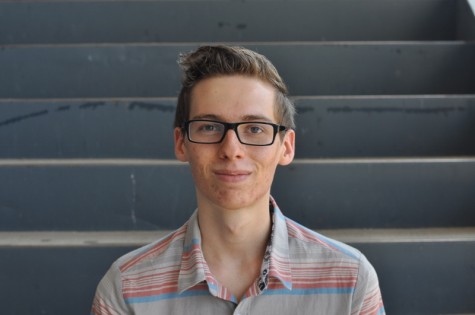 Ryan Temple, Editorial Chief
I am a senior at OHS this year and this is my third year in the OC Journalism Department. I'm now the Editorial Chief, and look forward to expanding...