Astrology sparks interest on OHS campus
Lately, there has been quite a lot of buzz surrounding astrology. Students and even teachers have been interested in this upcoming topic. Generally, astrology focuses on the interpretation between the cosmos and its relation to birth.
Nick Andrews, senior, has conflicting feelings about astrology. He utilizes an astrology app that updates you with a daily horoscope.
"Sometimes I felt like I was making the horoscope come true instead of simply reading about it," Andrews said. "I would try to make connections to the horoscope even if it wasn't necessarily happening."
Andrews has noticed that astrology has a much larger online presence. For example, it has been trending often on both Twitter and Tumblr. Multiple accounts have been dedicated to exploring the signs and their characteristics.
From a more scientific point of view, Sara Stollar- Yates, AP Biology teacher, said "It [astrology] doesn't have the same credibility that a traditional science has where it's been research based and proven and multiple experiments have been done and a lot of research has been done to support the idea of astrology."
However, both Andrews and Stollar-Yates would be interested in delving deeper into this topic and learning more about it.
"I do think it's interesting that some of the traits they talk about are related to me and my sign but I don't know that are those just certain character traits,in terms of the validity of it," Stollar-Yates said. "But I do think it's interesting to read about it."
Astrology is a popular trend that allows others to relate to one another. For some, it can mean a daily horoscope while others may choose to delve deeper into an unseemingly complex field.
"It's interesting that people are always trying to connect themselves to astrology more so than some other fashion trend," Andrews said. "It actually means something."
About the Writer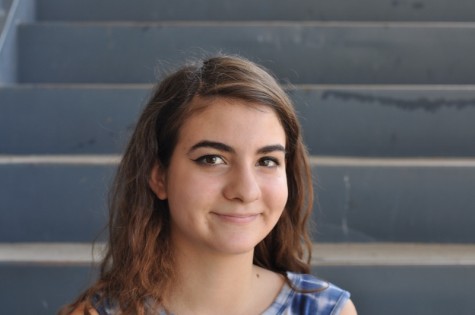 Abbie Gheju, Staff Writer
I am a senior at OHS and this is my second year in the OC Journalism Department. I enjoy writing opinion pieces and working with my fellow peers on the...