Football perseveres through tough season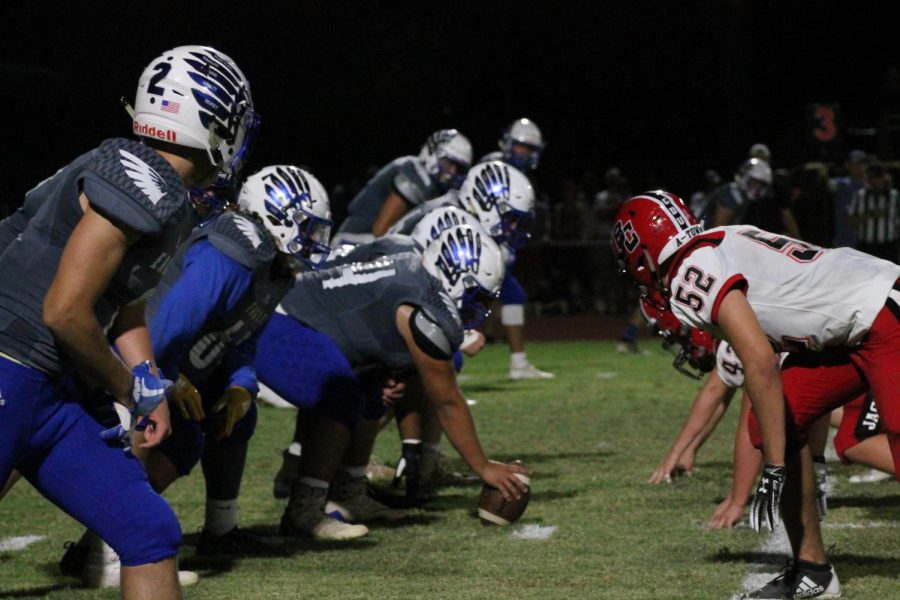 Varsity
Football is ingrained in the culture of every high school. It can bring a school together and rouse up school spirit. Although the OHS varsity team has struggled throughout the season, their drive and motivation are still visible, and they continue to bring more excitement to their school.
OHS heads into their game against Mountain Ridge on Nov 1 with a 2-7 record, coming off a 35-16 loss against Liberty. While the season has been underwhelming, quarterback Dylan Simonton, senior, feels the team has still accomplished some of their goals. 
"Obviously [our season hasn't gone the way] we wanted it to, but it being senior year, our goal has really just been to have fun and enjoy this last year we have with our team, and I think that we've been doing a pretty good job of that," Simonton said.
The season has also allowed players to create a lasting connection with their teammates, which will help improve their chemistry on the field.
"Our goal was to make playoffs, but instead we've built a really good bond with our teammates and we have a family," said Daymian Stewart, junior.
However, while their record may not showcase their progress, the players still feel like they have made great strides this season against some of the best teams in the state.
"I think it's pretty clear that we can compete with these teams. Like Pinnacle is one of the top ranked teams in this league, so is Chaparral, so is Perry. And I believe that we played pretty well against them, even though the record doesn't show that," Simonton said.
Stewart attributes their growth to the standards their coaches have set for them, as well as their hard work in all aspects of the game.
"Well, each side of the ball has pillars, like for example, defense is 'Finisher' and 'Relentless Effort', and offense is 'Protect the Football', so if we just stick with the pillars we'll be good on the field," Stewart said.
As the seniors head into the last couple games of their high school career, they are both excited and sad as they wait to see what lies ahead. 
"It's a bittersweet type of thing, being in the program for four years and then it's this close to being over; it's kind of scary," Simonton said.
JV
The JV team stands at 3-4, as they recently lost to Tucson 33-22. Just like the varsity team, the JV team has been able to develop chemistry between players.
"Football brings you together and I feel like since we've been playing together for a long time it's really built that bond.," said Cole Schemel, sophomore.
Their trust in one another gives players more confidence when they take the field.
"It really helps. I feel like it hypes us up, and boosts our confidence and helps us play harder," Schemel said.
In order to close out the season strong, the team feels that they must continue to work hard and be attentive to detail.
"We got to execute on all sides of the ball and get in the end zone," Schemel said.
The JV team's next game will be at home on Oct 24 against Liberty.
Freshmen
Every morning, freshman football players start their day with hours of practice. Their dedication has translated to success on the field, as they have a 3-4 record, despite playing some of the premier teams in the state. 
Their early morning practices have helped the team both on and off the field and give players the opportunity to solely focus on football.
"It helps because we don't have all these distractions for the day; we just get right to football," said Aiden Alvarez, freshman.
Most importantly, the team has developed a family-like bond that will be useful in years to come. 
"I think we're doing good as a team. We're coming together like a family," Alvarez said. 
The team is coming off a 50-12 loss against Liberty and will play at Mountain Ridge on Oct 30.
About the Writer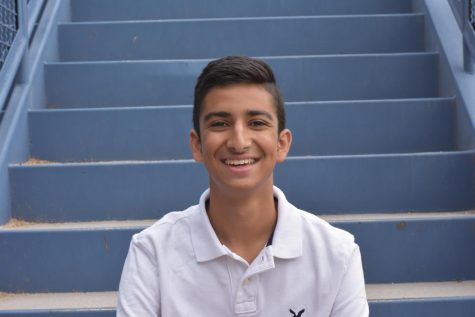 Rohan Patel, Editor in Chief
Hi, my name is Rohan Patel and I am a Co-Editor in Chief and Sports Editor for The Talon this year. I am a junior and this is my second year on newspaper....