Volleyball sets themselves up for victory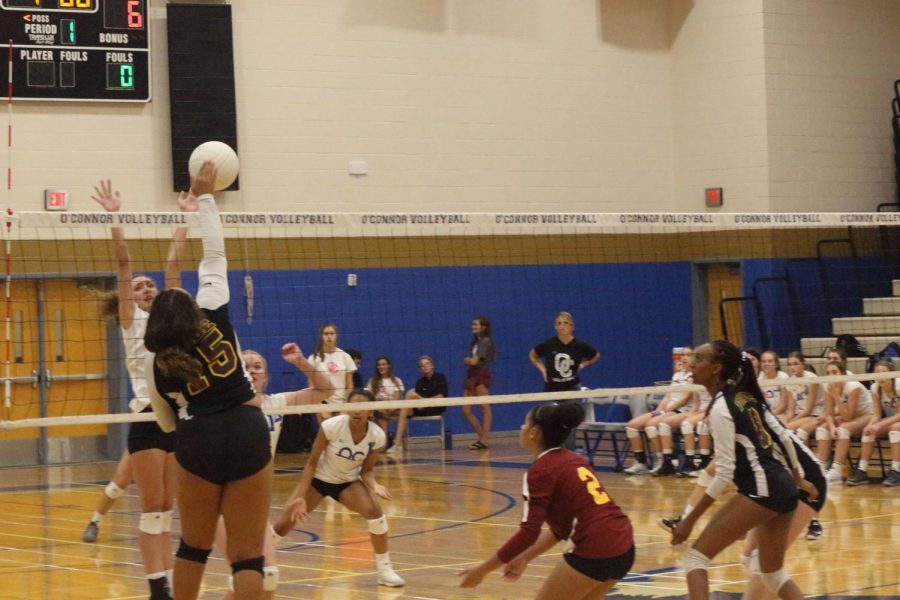 Varsity
Volleyball started the new season with high hopes of dominating the competition. The team is reaching this goal, as they are currently ranked sixth in the state and have a record of 20-14-1.
After a short two game losing streak, OHS bounced back with a 3-1 win against Liberty.  They will play Chaparral and Boulder Creek before their last game of the season on Oct 23 against Mountain Ridge, one of their most anticipated games of the year.
"I think it's going to go well, it's one of the most high energy games of the season, because the students section gets bigger than it usually is," said Kailey Trapp, senior.
This season the OHS team has many promising young athletes with futures as college competitors. One such players is Alexis Soncrant, senior, who plans to attend Pointe Loma Nazarene University in San Diego, California next fall.
"For me, it was an opportunity to do something in middle school and I just grew to love it and kept going with it, and then I started playing club and now I'm excited to continue playing in college" said Alexis Soncrant.
Volleyball has been a pillar in the lives of  many of the players for years, most starting when they were still in elementary school. Their love for the sport has only helped them grow stronger as a team.
"I'm coming up on seven or eight years… I watched Kerri Walsh and Misty May play sand together in the Olympics, and I just knew I had to try it," said Trapp.
JV
The JV team currently has a record of 10-4. They have played fourteen games winning against teams like Pinnacle, Boulder Creek, Valley Vista, and Mountain Ridge.
"It's been really good, we've won a lot of games, and we're working really hard," said Presley Simon, sophomore.
This season, like seasons in the past, is full of challenges, between balancing coursework, practices, games and a social life. The girls have been practicing almost everyday after school this season, as well as remaining strong competitors at their games.
"The main struggle, is really just getting all your work done and everything you have to do, while still being able to get in what you need to do for practice, and just time management mainly," said Simon.
Freshman
The freshman team is excelling this season, with a current record of 9-3. They've played against many schools, beating Mountain Ridge, Pinnacle, Valley Vista, and others.
For these students it is their first year playing in the high school level, they have worked hard this season and their hard work is showing off, setting them up to finish this season with a strong record.
*Due to The Talon going to the printer, scores for the Liberty game can be found on aia365.com.
About the Photographer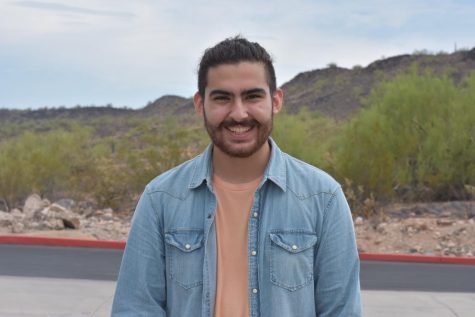 Sadrac Rainey, Staff Writer
Sadrac Rainey is a Staff Writer of The Talon this year. Sadrac joined The Talon because he wanted to better understand story writing, and photography. Sadrac...