Girls' Volleyball Sets the Path for the New Season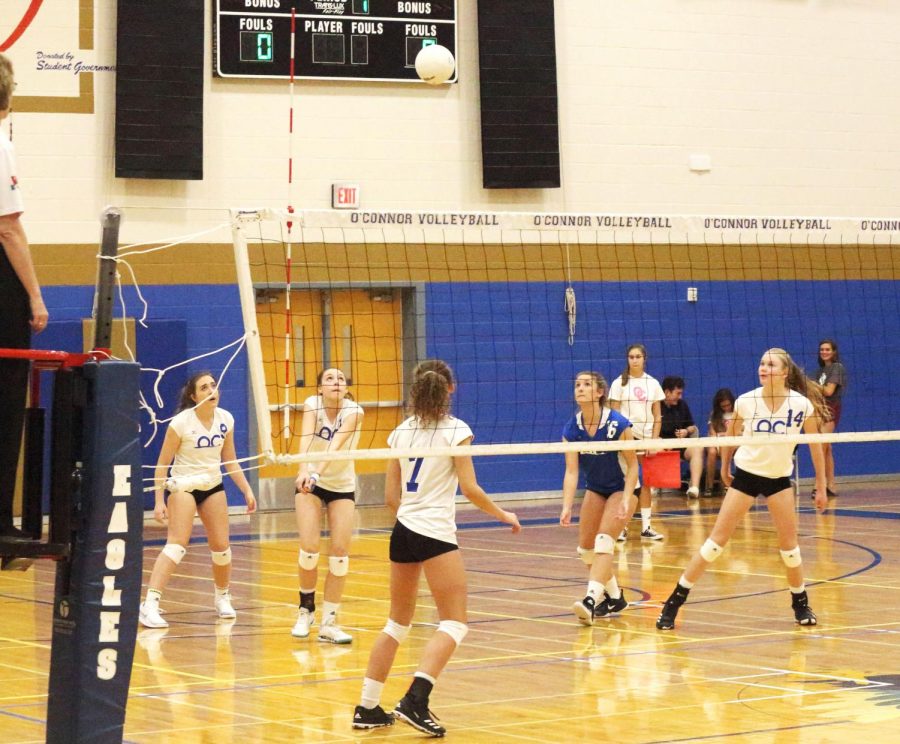 As the school year begins, so does the girls' volleyball season. Not only does this excite players, but pushes them to their fullest potential. Volleyball allows students to create new friendships, learn to be leaders, and manage their time schedule better.
Volleyball has huge effect on the players and their everyday lives, due to them having practice two hours a day, every school day, games, and tournaments. The sport also allows them to become more involved in school.
"Being a student athlete on campus has really made me more involved with my school and introduced me to so many more people and all grades not just my own, so definitely developed relationships with people of every age and definitely teachers and staff on campus. Volleyball especially during school season has been busy having practice everyday but it's also been really fun.," Alexis Soncrant, senior on varsity, said.
The way the team acts, correlates to the way they perform. Aaniyah Smith, sophomore on JV, expresses her thoughts on how her team members affect her and everyone else.
"When my team is like, when we're all having a good day and it's like a good practice then it just brings the energy in the whole gym up. But when were just messing around and goofing off the whole time it kind of sucks cause everyone's not focused,"Smith said.
Not only does volleyball make you stronger physically, but also emotionally. The players learn to be leaders and how to be responsible for themselves and others. Along with that, it helps make the team be able to get along and work aside each other.
"It makes you a better team player and work more cohesively with others." Presley Simon, sophomore on JV, said.
Girls' volleyball next game is in Durango Fall Classic, Las Vegas from September 14 to the 15.
About the Contributors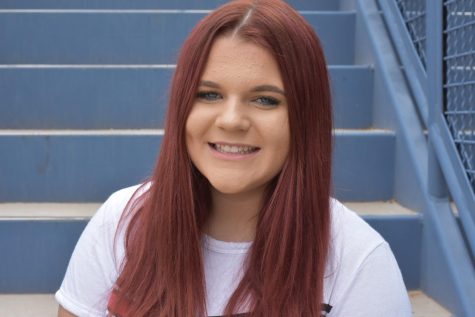 Teanna Meagher, Staff Writer
Hi my name is Teanna Meagher, I am a sophomore, and this is my first year of newspaper. I love camping, going to lakes/creeks, doing makeup, and spending...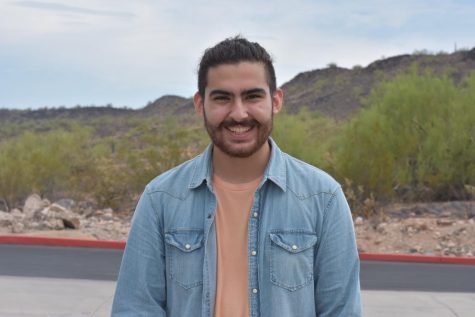 Sadrac Rainey, Staff Writer
Sadrac Rainey is a Staff Writer of The Talon this year. Sadrac joined The Talon because he wanted to better understand story writing, and photography. Sadrac...