Swim and Dive is making waves in excitement for new season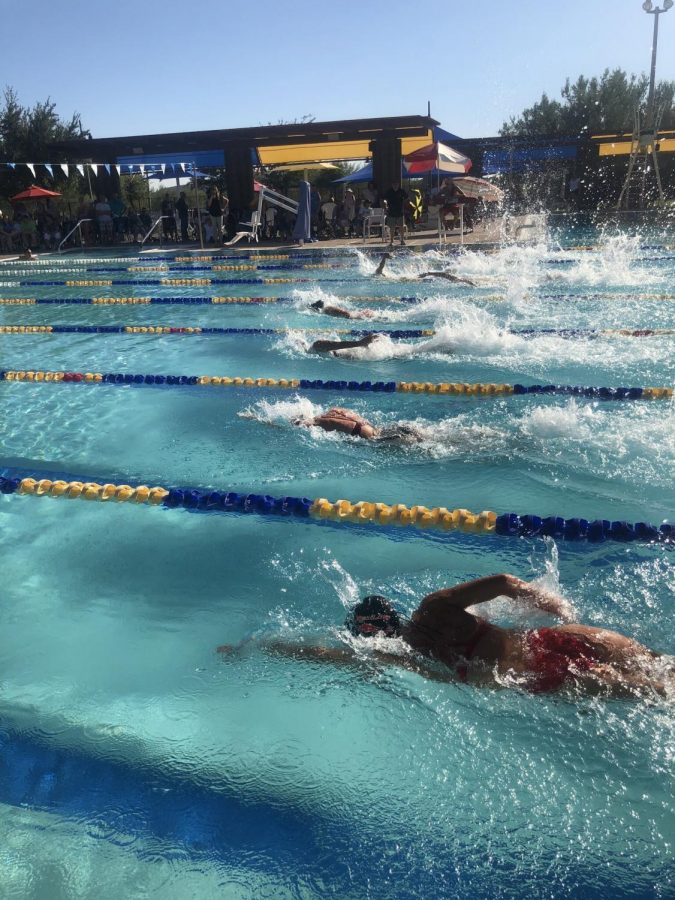 Swim and Dive started the 2018-19 school year with a big splash. The collective group has been striving to make improvements to be as equally fast in the water as they are out. Along with changes coming to how the team dives into this upcoming season, players create a productive environment for future wins and meets.
On Sep 13, at 4 pm, Swim and Dive competed against Horizon at Roadrunner Pool.
In addition, to keeping some things the same, there will also be goals set in place for certain changes or accomplishments they want to meet. Gabe Littlesalt, senior, has some thoughts on what he hopes to see happen
"I want to see a strong improvement in the strokes that we swim and mostly just form," Littlesalt said.
The next meet will be on Sep 20, at 4 pm, OHS will compete against Shadow Ridge at Ironwood High School.
Some seniors begin to put this year into a different perspective, especially with sports. Carter Cain, senior, gets excited for her last season with swim and dive.
"It's the season I have been looking forward to my entire high school career," Cain said,"I just wanna make as many memories and have as much fun as possible."
Sports and school gets hard to juggle, especially since it is some players' senior year. Leaving behind good impressions and to use next season is the way to go.
"I want them to be as enthusiastic as possible, we do put in long hours and a lot of hard work like weekends and after school, sometimes we do get loads of work and homework," Cain said.
While many swimmers and divers set up their game, players begin to bring more personality and goals to the team now more than ever.
"As team captain, I really want to bring a strong leadership role and to be able to be there for my team," Littlesalt said.
Swim and Dive uses many techniques and skills to win competitions and events. Even with long hours of practicing and schoolwork, they are still committed to their teams and goals that were created for success and wins. On Sep 6, OHS attended a Tri Team Meet against Boulder Creek and Mountain Ridge. Girls ended with a final point score of 113. And boys ended with a final point score of 31.
About the Contributor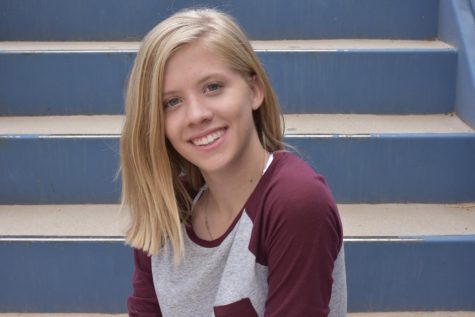 Katie Caccavale, Staff Writer
My name is Katie Caccavale. This is my second year in newspaper. I am the equipment boss and a staff writer. I love to capture exciting moments using photos....