Varsity football picks up win in first game of season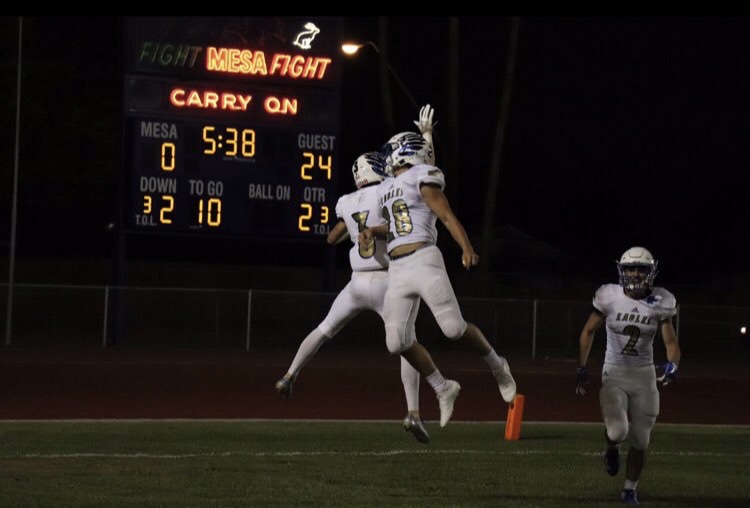 As the new school year starts so does the beginning of the long-awaited football season. The varsity football team worked hard all summer to prepare for this year, and it has paid off, as they rolled over Mesa in their first game 52-6.
As the first varsity game passes, Evan Chavez, senior, expresses the preparation it took to get where they are today and how the season has gone so far.
"It's been great, coach [Steve] Casey has really put us through a really hard offseason, but I mean offseason pays off because as soon as you get to the season things start coming easy and the game flies by," Chavez said.
Although their rigorous preparation payed off in the Mesa game, there are still off days. OHS took a loss against Basha with a score of 17-13 in their second game, but they continue to work hard. With confidence still high, they have hopes for a win in upcoming games.
OHS still has the spirit to win and give a game their all. They continue to resolve the mistakes they have made in past years and carry a new mindset.
"Well, working a lot harder and I think there's a lot more people on the team that care about the sport rather than just being on the football team," said Bralen Trice, senior.
While the players are still thinking about their personal goals going into the season, they also realize that the overall goal for the team is to make it to the state championships.
"Everyone should have their eyes on the prize, we all want to win state. It'd be the first time OC football ever did it so that's all I'm looking at right now," said Tanner Sharp, senior.
Every player wants to win, that's the overall goal, but there is more to football than just that. It takes preparation and dedication going into every practice and every game. And that hard work certainly shows through when you get to know the football players.
OHS is looking at a great upcoming football season and hopes are high, their first home game was on Aug 31, against a Hawaii team.
About the Writer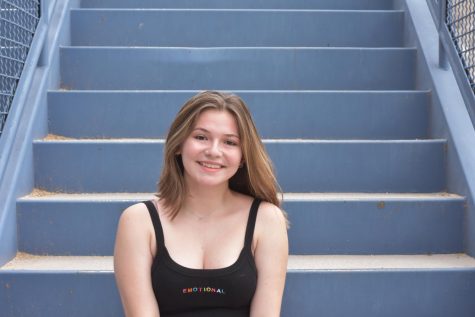 Isabella Foster, Photography Editor
I'm Isabella Foster and I will be the Photography Editor for The Talon Newspaper this year. I love photography and writing so I am excited for what this...