Softball hits a homerun to start off season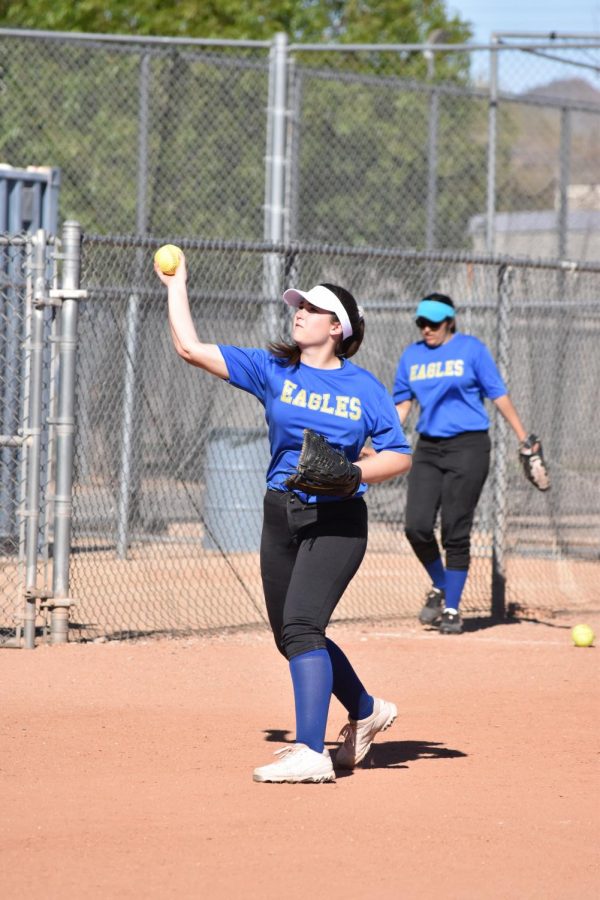 Varsity
With the onset of warmer weather arriving, spring sports have already been hard at work and softball has shown themselves to be ready for the season.
"I'm just really trying to have fun and get to know the younger girls and be a great leader to them," said Grace Lyons, senior, on her goals for her last year on the Eagles softball team. "They're really good listeners and they like to follow so me being a good example for them is just the leadership we need. They're very good players and I think they're going to really help us out this year."
The girls started the season off strong with their tournament down in Tucson, winning the tournament with a score of 8-2.
The varsity girls currently stand at a record of 3-1-0, with wins against Tolleson and Desert Vista with scores of 16-4 and 5-3 respectively, representing how much time and effort they have put into the sport so far in the season and prior.
"The overall goal is to win the state championship that is every year but I think the main goal is to just come together as a team and keep working to become better in what we do and keep excelling through it," Nicole Shano, junior, said.
Their next game will be a home game against Gilbert on March 15.
JV
JV started out with a 8-9 loss against Gilbert but this has pushed them to work harder for more wins this season.
Not discouraged from their first game, they continued to stay positive and won their following games, winning with a score of 15-0 against Desert Vista and 8-1 against Tolleson.
"They [the games] were really good," said Megan White, junior.
Even with the outcome of their first game, the girls' hopes are high and they are determined to strive reach their goals for the season.
"I want to become more of a leader," White said, "I just want to set a good example for all the other girls."
Freshmen
The freshmen team, undefeated so far this season with a record of 4-0, hold onto their high hopes and common goals for success in their first year of high school softball.
"[I just want] to improve overall- between hitting, throwing, and catching and to bring them all together so we can work better as a freshman team," said Jordan Brooks, freshman.
With their most recent win against Desert Vista with a 27-5 score, the girls are continuing to push themselves to practice harder and grow both as a team and individuals for this season and many more seasons to come.
"I really think our softball team is going to do great this season. On the streak we're going, I just know we're going to be good," Brooks said.
*Due to The Talon going to the printer, scores for the Gilbert and Boulder Creek games can be found on aia365.com.
About the Contributors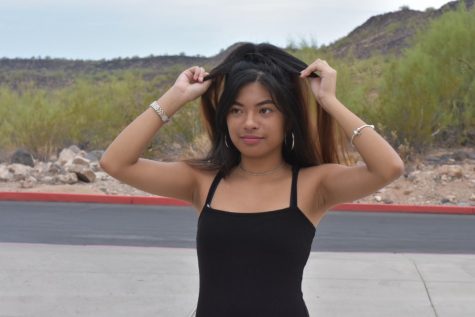 Audrey Serrano, Copy Chief
My name is Audrey Serrano and I am the Newspaper Copy Chief for the 2018-2019 school year! During a free-time, I love writing fiction and playing around...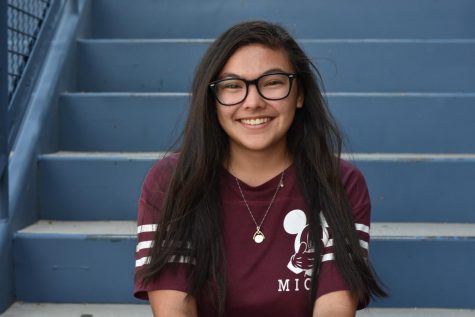 Katie Diab, Staff Writer
Katie Diab is a staff writer on The Talon this year, for the second year. She joined The Talon to do what she loves most, which is writing. She aims to...