Wrestling rumbles back onto campus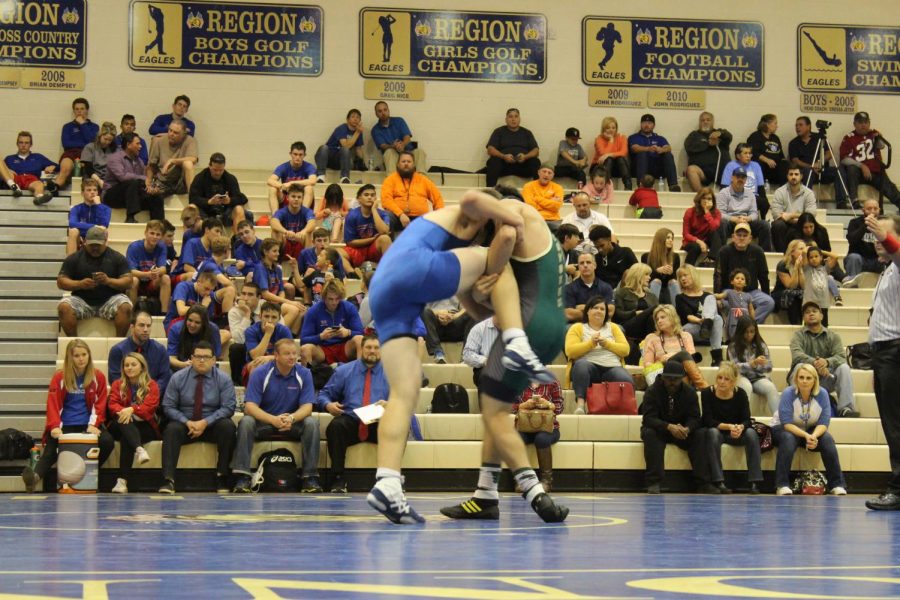 Determination is a key factor in any sport, but to be the most determined team on campus doesn't mean anything if no one on the team has a commitment to the sport at hand. Wrestling is one such sport in which someone needs to be in peak condition to stay ready for what's to come.
For the past few years, wrestling has placed anywhere from 14th to 17th place, whereas Tom DeVito, head coach, says they should be in single digit territory.
"… we're usually top eighth in the state, but the for last two seasons, we were fifteen or number sixteen, " DeVito said.
But just saying that next year will be better won't mean anything to anyone. Especially if there isn't a connotation to something worthwhile in the end for the teammates, a clearer goal, steps to the process.
Seth Larson, junior, has the idea nailed down that dedication in wrestling is completely necessary for those who want to be good at the sport.
"You're going to definitely have to be better in the conditioning, when we're running the mountain, when we're running to the stop signs around the track. Anything conditioning wise, you have to at the top of your game; you can't be behind, you have to be beyond your technique," Larson said.
Wrestling isn't just a one time deal, if one truly wants to be on the team and be considered part of the family then they have to make life choices outside of school to help improve themselves in the sport, especially when wrestling is out of season.
"Last year for me, I kind of just fell into that spot. So as a person who wasn't on varsity I had got an intro and I was able to go in but I still did really well, and now I want to be at that position again," Larson said.
But to truly stay competitive there needs to be a point where the worn-out veterans go and young blood can take their place. For better or for worse, they have to be trained to a higher standard than those trained previously.
"I think that this is a 'reloading year' we're getting guys back in here, we're getting guys working harder, we're not going to peak out at the wrong time, we're going to end up going to state and we're going to surprise a few people," DeVito said.
About the Contributors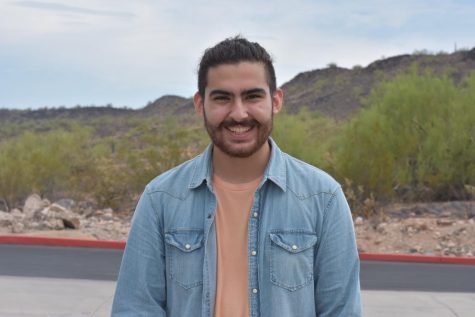 Sadrac Rainey, Staff Writer
Sadrac Rainey is a Staff Writer of The Talon this year. Sadrac joined The Talon because he wanted to better understand story writing, and photography. Sadrac...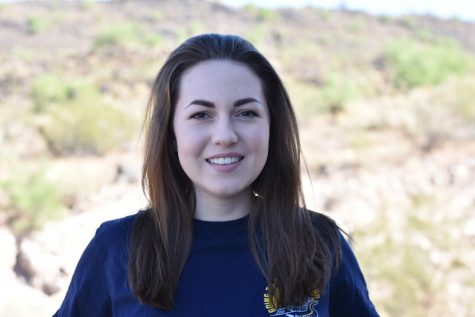 Emilie Reid, Arts and Entertainment Editor
Emilie Reid is the Arts and Entertainment Editor of The Talon this year. Emilie joined the publication last year in hopes of expanding her knowledge on...