Girls volleyball sets on current standings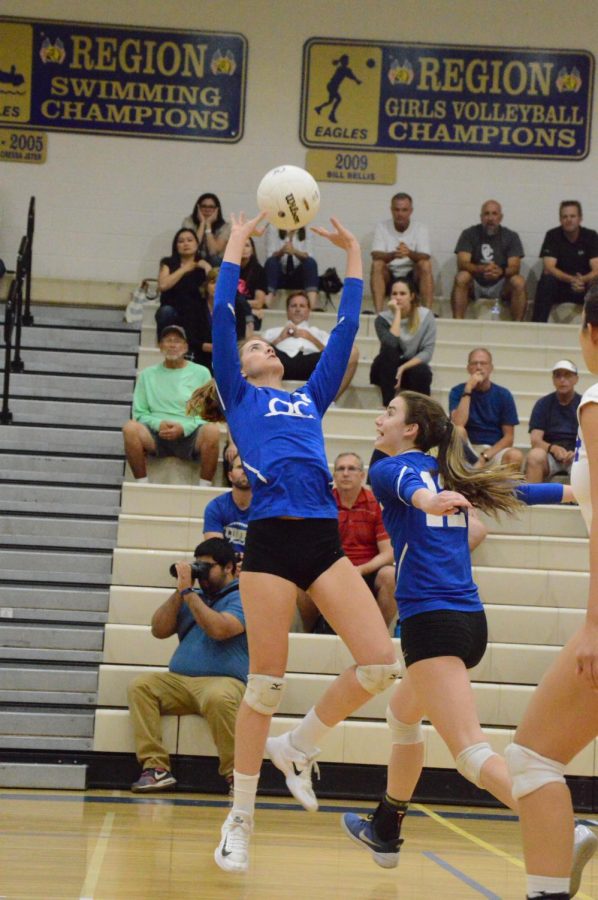 Varsity
The varsity girls has an overall record of 10-3 and is currently placed tenth in state.
On September 5, they played against Westview at their home court, and won 3-0. They also won against Gilbert, Desert Vista, Horizon, Pinnacle, Desert Mountain, Kofa and Mountain Ridge.
"Our main goal is to win our region because we haven't done so in so long and I know our team is capable of doing it," said Alexa Spartz, senior.
On September 22, they played in a tournament of Champions at Red Mountain High School. They placed against 8 schools, and won six matches, 2-0.
"In the beginning of the season I tore my rotator cuff, so my goal was to overcome this injury and get back into the game," said Taylor Anderson, junior.
According to Kelli Agnew, senior, one of the goals for the team was to be closer to each other so on the court they would communicate well and also make memories down the road, which they did achieve.
"The Ridge games are always quite eventful because we have more of a crowd on those nights and everybody is so hyped and it gets us pumped up and energetic during the play," Spartz said.
JV
The JV team has a record of 8-2 so far. They have had 10 matches and won against Perry, Mountain Pointe, Westview, Gilbert, Mountain Ridge, Horizon and Pinnacle.
"Some of my goals were to be a good leader for the team. To help the freshmen adapt to high school volleyball and freshmen year itself. Play as a team and not as an individual, to bring others up instead of down," said Morgan Pacione, sophomore.
The team has been practicing every day after school for the whole season. They have their strengths, and they have their weaknesses that they are still working on.
"Skill wise, I would say my strengths are hitting and blocking because with my height and long arms, I can take up space for blocking and I can get up to hit," said Emily Katz, junior.
Freshmen
The freshmen team has a current record of 9-2. They have won against Mountain Pointe, Westview, Desert Vista, Xavier Prep, Gilbert, Mountain Ridge and Horizon.
"My coach, Marcy, is absolutely hilarious. She cares for every person on her team as if they were her own child. She personally is a great life coach for me because she always knows how to give me advice and helps me with anything I need," said Elise Skeeters.
According to Karaline Soncrant, all that matters when they have their matches, is first to 25 in both sets.
"I feel pretty confident about winning, but it all depends on what team shows up. We have played these three teams before and won, but that doesn't mean anything because you never know what teams are going to show up," Soncrant said.
About the Writer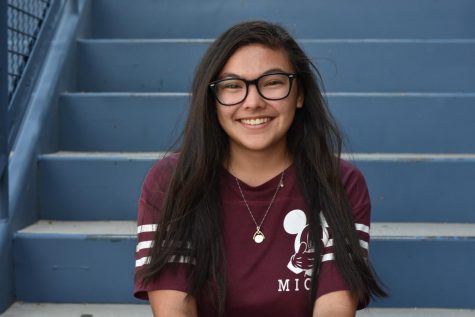 Katie Diab, Staff Writer
Katie Diab is a staff writer on The Talon this year, for the second year. She joined The Talon to do what she loves most, which is writing. She aims to...