Cross Country sprints towards an electrifying season
Pace your excitement because cross country is preparing for a long and successful season ahead of them. 
Cross country boys' and girls' teams sprint on average 7 to 10 miles during practice and their confidence and stamina for this season is unlike any other.
"I think it'll be really good [this season]. We have a lot of young talent and I think that we'll be able to do some great things," said Mckayla Cordova, senior.
This year, everyone wants to meet their goals, both for the teams and themselves as individuals.
"I want to be on varsity and run faster than my previous years," said Tommy Burke, junior. "[As a team] I want to win state this year, because last year we came eighth."
Cross country's second meet will be on September 17th, two weeks after their first meet of the season.
A lot of dedication, time and early rising will be needed in order for this season to run as smoothly as each team member wants.
"It's like my whole life. I don't get a lot of sleep. I wake up, go to practice, go home, homework, go to sleep, do it all over again," said Blair Sohren, sophomore.
About the Writer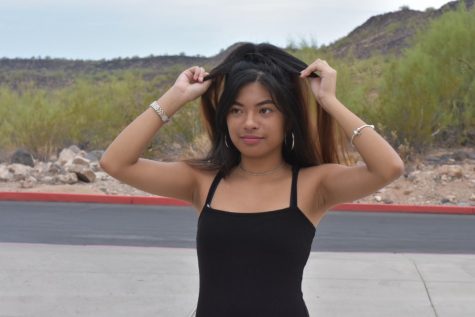 Audrey Serrano, Copy Chief
My name is Audrey Serrano and I am the Newspaper Copy Chief for the 2018-2019 school year! During a free-time, I love writing fiction and playing around...