Softball springs into a new season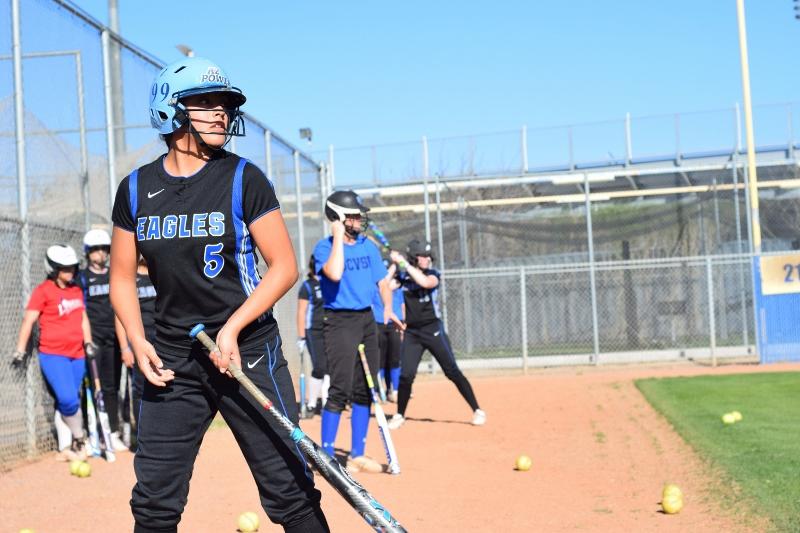 The beginning of spring means warmer weather and prom, but for softball players it marks the start of a new season, which means endless practices, long tournaments, and travelling to games all across the state.
Varsity
These girls have worked their way to the top as they prove to be the very best at every one of their many practices.
Although their constant practices are a sure way to help them win their tournaments and games, the bond the team has is an important part of how they play.
"The bond that we have as a team makes us overall better because when we come together as a family and it makes us have more fun and the more fun we have as a team the better we do," says Hayley Busby, junior.
The varsity team faces pressure to succeed as the team follows last year's state championship win.
"We are not counting on winning state, what we are counting on is making our focus that we are going to get better each day and continue to grow as a group," said Melissa Hobson, head coach.
JV
The junior varsity team has many opportunities to grow as they practice alongside the varsity team and challenge each other as they play.
Their first game was Tuesday, March 1, which ended with the ladies' first loss.
"The game went pretty well, we started a little slow at the beginning but towards the middle we picked up on the pitcher, and we kept hitting. However, towards the end the other team started to do the same thing," said Andrea Ramos, freshman.
Freshman
The freshman team started off rough with a difficult loss.
"We may not have won last night game, but we worked really hard and kept our hustle up," says Nikki Hazelett, freshman, "And I know later on in the season we are going to get everything together and we are going to get that win and its going to be extremely gratifying."
The freshman team continues to push through their loss and work hard towards the next win.
All the teams continue to work hard and persevere at their practices six days a week and are working hard to excel at their games.
In their most recent game, the Eagles beat Red Mountain 14-1, Desert Mountain 8-7 and Queen Creek 12- 2.
*The Eagles played in a Bullhead City tournament while The Talon was printed*
About the Contributor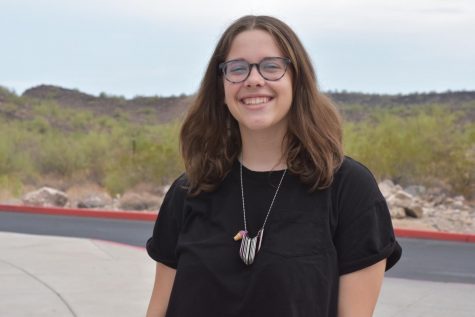 Cassidy Moore, Co Editor-In-Chief
Cassidy Moore is Co Editor-In-Chief with her long term friend Nikki Hazelett. She is excited to begin her fourth year on the Talon and can't wait to see...