Eagles anticipate going deep into playoffs
Save a spot for your Friday nights because football season is here.
Over the summer, OHS was moved down from Division I to Division II, meaning a whole new set of teams for the Eagles to play.
"We have to play at the same level as last year because Division II still has good teams," said Jamal Jennings, senior.
Although the team started off the season with a loss against Brophy, 45-0, the team found their niche as the season progressed ranking 32nd in the state and having a record of 5-3. *
The team even reached 50 points two weeks in a row taking the win over Millennium 50-15 and Corona del Sol 56-28.
Against rival, Mountain Ridge, the game was tied at halftime but the Eagles pulled through and won 24-21.
Keeping the momentum going, the team hopes to finish off the season and make it far into playoffs. The team will play Desert Mountain at home this Friday.
JV
While the transition from freshmen to JV is hard, says Logan Mahan, sophomore, this year's JV team has broken a losing streak.
Since the 2013 season, the JV football team hasn't won a game but this year's team has two wins against Apollo and Millennium.
Ricky Johnson, head coach, said JV is all about preparing for varsity and he believes the kids are ready to play varsity next year.
"We're a family and we play for one another," said Danny Jelow, sophomore.
During the game against Mountain Ridge, the team battled hard but fell short 29-18.
Freshmen
It has always been hard transitioning from little league sports, to high school sports but the freshmen team has done it almost flawlessly.
After a last second field goal, against Mountain Ridge, winning the game by one point, the freshmen team continued their undefeated season.
Last spring, some current freshman played together as eighth graders.
Travis Prince, freshmen, said that being on that team helped him since he already knew the program going into high school.
*Due to the Talon going to print, scores for the Deer Valley game can be found at azpreps365.com
About the Writer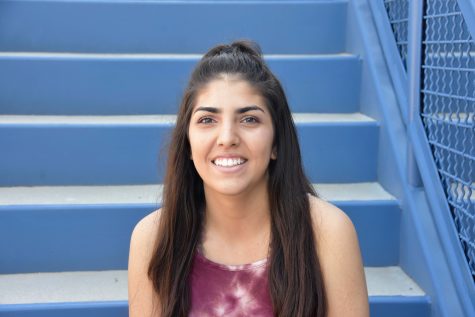 Alexa Fuenmayor, Editor-in-Chief
I'm finally at the top of the food chain this year as I will be a senior at OHS. This is my third year in the journalism department but my second in...