Winter athletes stand out in state finals
The O'Connor athletes have had a very successful winter season. Taylor Rich, a varsity wrestler, won the state championship while the boys' soccer team received runner up in the state championship. It was an exceptional season for both teams and these two athletes went above and beyond to shine in their sport.
Taylor Rich- Wrestling State Champion
Q: What were some of your goals for wrestling in high school?
A: To make it onto varsity and to be the captain. And also to win the state championship.
Q: What were your feelings when you found out how you did in state?
A: Never felt anything like it before. I was so happy because all this work and effort went it to preparing and it was definitely worth it.
Q: What are some techniques you used to make sure you were at your best for state?
A: I went running everyday with an elevation mask to train for the higher elevation and I attended the school practice and then from there I went straight to practice more and work out.
Q: How does it feel to know this is your last year wrestling for O'Connor?
A: Its a little sad, my whole high school life has revolved around wrestling but I am also walking away with a state championship with last year, my last match, so its almost like closure there, its time to move on to my next step.
Q: If you could go back to freshman year and give yourself any advice about wrestling what would it be?
A: I would tell myself to keep on going and don't get deterred because in the end no matter what you do no matter how long you do it for it it will be worth it if you reach your goals. I would also tell myself to focus more in math class.
Musa Morris-Soccer State Runner-Up
Q: What are your goals for soccer in high school?
A: Basically to keep building up young players who love the game and are willing to work together to hopefully one day make the school proud and win the state championship.
Q: What were your feelings about how your last game went?
A: Honestly I was disappointed but definitely not devastated because I felt that our team did really well and we came out and played together as a team. We had a chemistry that matters more than just winning at the end of the day we went further than we did last year. we can't forget the positive side.
Q: What was your best moment of the game?
A: It was against Hamilton and we lost to them last year in the semi-finals and this year beating them in the semi's was better because we knew this year they are coming back thinking that they were going to knock us off a second time we knew that we didn't want to lose twice to them. We came out and gave our best. The best moment was when we got the winning goal.
Q: How are you going to top this next year?
A: Well its kinda hard because I'm actually not going to be here for the next season, I am graduating early. I know the coach and staff are going to be here and they know the game and they know what the team needs. So I have no doubt that the team will still be strong.
About the Writer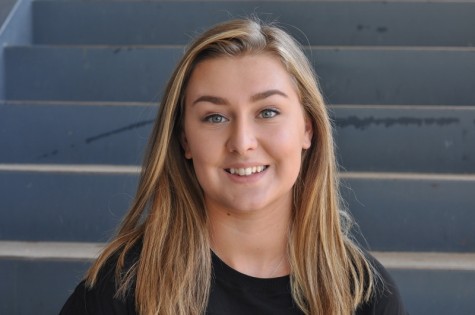 Hayley White, Staff Writer
I am a senior at OHS and this is my second year in the OC Journalism Department. I love to eat, be with friends, take photos, watch movies and listen to...