Lady Eagles basketball season dribbles to an end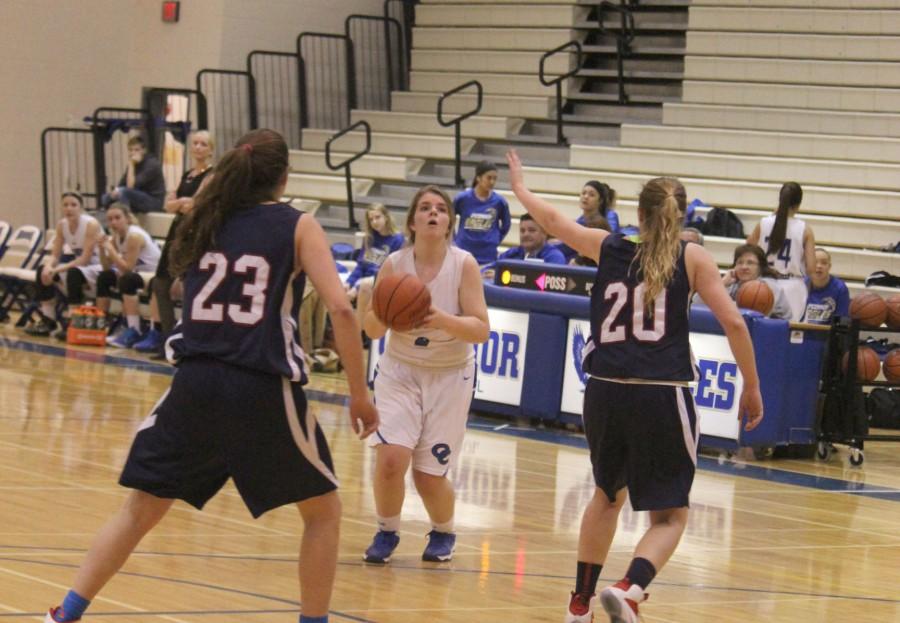 Last Thursday marked the end of the OHS Lady Eagles' basketball season, where the girls played a tough game against the Valley Vista Monsoon and lost 21-56.
With their fifth new coach in four years, the varsity girls finished with a record of 12-13. However, head coach Vic Littman plans to stick with the Lady Eagles for another season.
According to Melia Cobb, junior and first-year varsity player, the girls formed close bonds off the court, which helped her to better her skills.
"I think that my team helped me grow as a player," Cobb said. "We had a new coach and a new team and I feel like that helped us improve on the court."
With only three seniors on the team, many of the junior girls stepped up this season. Cobb says that the girls are hoping to make it to the state tournament next year, which she knows will take a lot of determination.
"It will be hard," Cobb said. "But I feel like keeping the same coach will have a big impact on that."
JV
The JV girls, led by Krislynn Smith, finished the season with a record of 7-11.
According to Madde Jerousek, sophomore, the girls have improved immensely since the start of the season
"We've definitely progressed," Jerousek said. "Everybody's gotten better and everybody's gotten a lot of playing time."
The JV team dealt also with a few injuries this season. Jerousek was out for two weeks with a sprained ankle, which she says was incredibly difficult on her.
"It was heartbreaking, because basketball is my life and it was really sad not being able to play," Jerousek said.
Freshman
Finally, the freshman girls finished with a record of 14-2. According to Katie Verschoor, coach, the girls have grown tremendously throughout the season.
"They built relationships and attitudes that they will be able to keep the rest of their high school years," Verschoor said. "They also were able to learn what it meant to be victorious as well as defeated, two things I find very important in any sport.
About the Contributors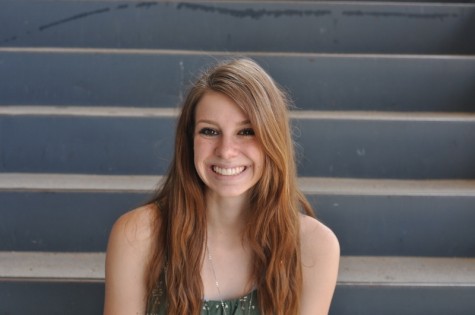 Bailey Brammer, Editor-in-Chief
I am a senior at OHS and this is my fourth year in the OC Journalism Department and my second year as editor-in-chief. I enjoy writing, running, watching...
Bryce Patterson, Videographer
Bryce Patterson is a junior at OHS. This is his second year on the Talon. He would like to go into the filmmaking industry when he graduates.