Girls hoops team shoots for success
While it is often difficult for people to adapt to something new, change can be a beneficial part of life, school and even athletics.
With their fifth new coach in the last five years, the OHS girls basketball team is used to changing things up each season. This year, the Lady Eagles are led by head coach Vic Littman, who says the girls have good chemistry on and off the court.
"They like being around each other," Littman said.
Littman has been coaching basketball for 34 years, and says he took the job at OHS because of administration's support of the athletic department.
However, with only three seniors returning from last year, the varsity team has had to rely more on their younger teammates to step up than they have in previous seasons. The varsity team consists of thirteen girls.
Courtney Schrade, junior and third-year varsity player, says that Littman is a good coach and that it's not as difficult to get used to a new coaching style this year.
"He has a lot of really good ideas," Schrade said.
Additionally, Schrade agrees with Littman that the girls are a tightly-knit team this year.
"We all collaborate really well together and we all feed off of each other's energy," Schrade said. "Even though we spend so much time together, we don't get tired of one another."
While Schrade is hoping for a winning record and a trip to playoffs, she believes that as long as the team stays as close as they are, the season will be a great one.
JV
The JV team, led by coach Krislynn Smith, is also expecting a good season. With nine girls, consisting of mainly sophomores, the girls have been won three of their early games and are excited to keep winning.
"I think we're doing really well," said Taryn Lee, sophomore. "We've shown a lot of improvement since last year, and we've grown closer as a team."
Freshmen
Last but not least, the freshman team has been working hard on mastering the basics of basketball. Led by coach Katie Verschoor, the freshman team has ten girls, each of which are eager to grow and learn.
"I think we're gonna have a really successful season," said Grace Lyons, "It's a good learning experience for some girls who have never played, and it's good leadership for the others."
About the Writer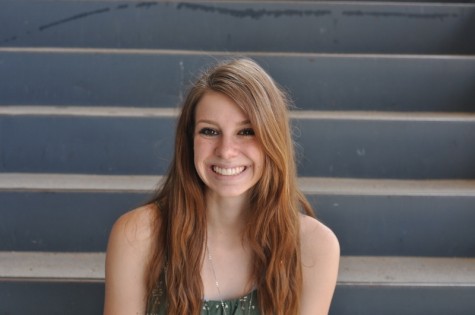 Bailey Brammer, Editor-in-Chief
I am a senior at OHS and this is my fourth year in the OC Journalism Department and my second year as editor-in-chief. I enjoy writing, running, watching...