OHS volleyball aims to take on state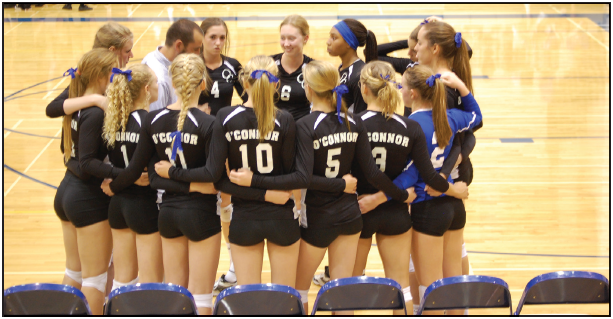 Varsity
This year Kyle Brainard is the coach for the OHS varsity volleyball team. It is his first year coaching the girls' team. With a record of 8-3 the players are confident that he qualifies to fill the spot as their coach.
"He's good he's really good about pushing us to be our best and keeping us accountable," Sami Hover, sophomore player on the team, said.
The varsity volleyball team is ranked 12th in state. Taylor Specht, junior, has been on varsity for three years and says that the team has improved every year since she was a freshman.
"We're doing well," Specht said. "We have three losses which we recovered from really quickly and we'll be back in state."
Specht keeps an optimistic attitude and believes that the team will place high in the state playoffs.
"This season our goal is to get back in state," Specht said. "We want to do better than we did last year, which was third place."
JV
The JV team is coached by Brynn Cooper-Woodworth this year. Brooklyn Savoy, sophomore on the team, has taken a great liking to her coach.
"She's good and a lot of fun to work with," Savoy said. "She pushes us to do our best."
The team's success stems from their ability to work with each other and their coach.
"Right now we're doing really well and we definitely gel well together," Savoy said. "We're just really good with communicating to each other."
The team is ambitious of achieving their goals of skill and character.
"As a team we really just strive to push ourselves to do our best," Savoy said. "We aim to work for everything that our coach is saying and to apply everything that we learn in volleyball to our own lives."
Savoy believes in the importance of improving herself as a player and person.
"Personally, my goal is just to work hard and be a leader," Savoy said.
About the Contributors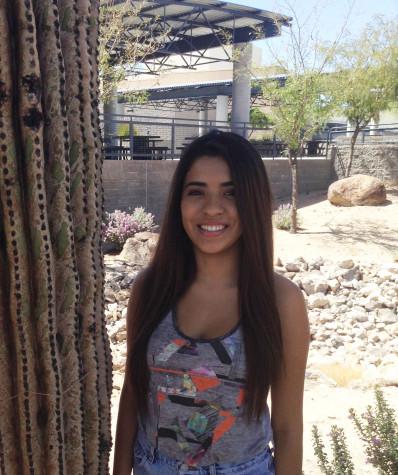 Denisse Moreno, Staff Writer
Denisse is a junior at OHS. This is her first year in the OC Journalism Department.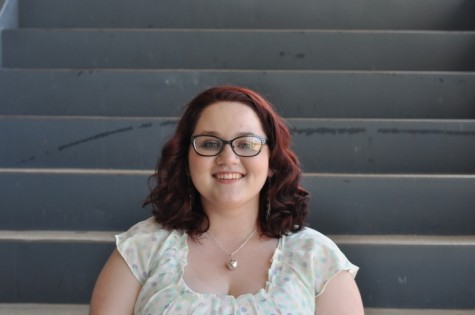 Valerie Bond, Design Chief
I am a senior at OHS and I like getting caught in the rain. I have been in the OC Journalism Department for four years. As Design Chief, I hope to improve...