Eagles undergo a metamorphic change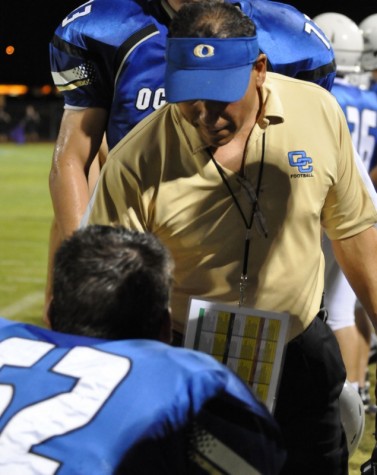 Throughout our years we change and grow. Learn from our mistakes and become more well rounded. Well the OHS football team aren't any exception to this.
Although the Eagles lost their second section game against Pinnacle, they maintained a close game and only lost by two touchdowns. Last week OHS played North Canyon, however the results of the game are unavailable due to The Talon being at the printer.
When you look back at the football teams last few years and compare them to today, there is a noticeable difference in the atmosphere surrounding the team.
"Players finally bought into what the coaches are teaching and stopped thinking they can do everything on their own," said Chris Davis, senior and middle linebacker.
Davis believes that this new found selflessness is a result of better leadership.
"We work as a team and not individuals. The leadership by both coaches and players help with that," Davis said.
Prior to the beginning of the season, the athletes attended a football camp that seems to be the source of this selflessness.
Defensive tackle, Tyler Shirley, junior at OHS, claims that the teams bonding started at camp and continued into practice and even outside of school. Shirley said that the team has gone to the movies together for more bonding experiences.
Jamal Jennings, junior and wide receiver, believes that the change in the team is a result of setting their standards high for the new season.
"We are working harder and the players are taking things more seriously. Last year they fell into the belief other students were saying about how we sucked and weren't a good team," Jennings said.
Another factor that was absent last year, are the new teaching ways from the coaches.
"The coaches are also teaching better by showing us what to do through drills rather than just telling us," Shirley said.
"They work with us more and get more involved with our practices," Jennings said.
Shirley believes in his team so much that he predicted that this year they can make it to the playoffs.
Of course, this team would be nothing if it wasn't for their head coach John Rodriquez, who also hasn't fallen blind to the sudden change in the football team from last year to this years.
"Athletically, I don't know [if our team is better than last years team] but I know chemistry wise they are. We have a lot of unselfish players on this football team. They care about being a great player and a great football team. The last few years I'm not quite sure we had the chemistry we do now," Rodriquez
said.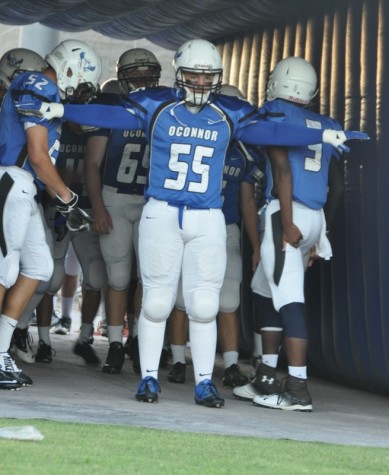 About the Contributor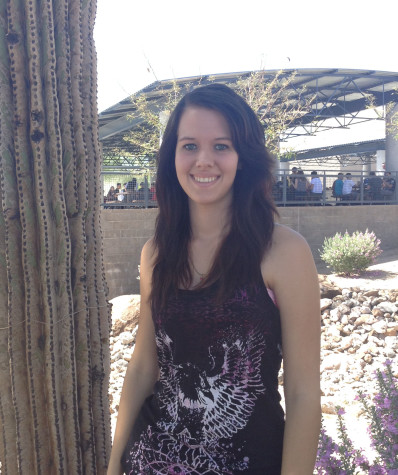 Sarah Melson, Design Cheif
Sarah is a senior at OHS. This is her fourth year in the OC Journalism Department. She hopes to become a better writer this year. She wants to someday...