Juice WRLD's album shows his potential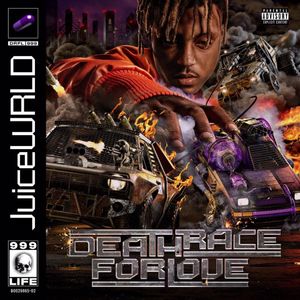 We often hear about rappers flaunting about the drugs they take, the money they have made, and the success they have had. But much less often do we come across rappers who open up about drug problems or issues with girls. In Juice WRLD's sophomore album Death Race For Love, he does exactly this, firmly establishing himself in emo rap, emulating the late XXXTentacion. While it is respectable that the album reflects all of Juice's struggles, it does become slightly repetitive, both in theme and in style.
The album opens with the song "Empty" which epitomizes the whole album. Juice raps about how all the drugs he has taken still does not mend the emptiness inside of him. The stylistic elements of the song also reflect much of the album. One of the most prevalent elements is Juice's singing throughout the album. In "Empty", there is a tasteful amount of him singing, but it is clear that it is not his strong suit as he is autotuned far too much. His rap verses are lowkey, but soon enough, they will all seem to meld together as they all sound very similar.
After "Empty", comes "Maze", which is one of the best songs on the album. Juice sticks to rapping and does not try to delve into singing. The lyrics and mood are quite depressing, but Juice is able to flow with the beat to produce a chill vibe.
From here, Juice goes on a tear with three straight solid songs. "Fast" comes soon after "Maze" and here, Juice reflects on his sudden rise to fame. This reminds us that Juice is only 20 years old and Juice questions whether such fame at such a young age has really been beneficial. The song hits the chill vibe that he tries to develop throughout the album perfectly. While Juice's singing is usually unnecessarily autotuned, he lays off the autotune in "Fast" and reveals a surprisingly relaxing voice.
"Hear Me Calling" is also one of the better songs as it has a more it's beat is, well, more upbeat. It also has a relaxing vibe which Juice seems to have found a groove in. But just when things were starting to become repetitive, Juice threw a spectacular change-up with "Big". It is one of the few songs where Juice shows he is capable of busting out of his emo rap shell. His lyrics, such as name dropping Gucci Mane and Lil Pump, are more prevalent in so-called "hype" songs and "Big" definitely falls under this category as Juice becomes more braggadocious similar to rappers like Drake or Tyga.
Yet after this, Juice falls back into his depressing tone with too much singing. One of the biggest songs on the track was supposed to be "Robbery", and taken by itself, it is a decent song, but in the context of the album, there is absolutely nothing special to it. "Feeling", "Desire", and countless other songs are simply not special and become awfully repetitive in terms of style and lyrics.
Juice is able to rebound with "Ring Ring", though he owes much of it to little-known rapper a Clever who provides a much needed change in style and voice to the album. Juice also features Young Thug in his album on "ON GOD", which is also one of the better songs, once again, because the featured artist is able to inject something fresh. The album does not have many featured artists, but it seems like Juice really could have used them. Most listeners will quickly get tired of hearing the same dreary voice of Juice repeatedly and other artists could have contributed largely.
The album ends rather weakly, with songs such as "Won't Let Go" and "Make Believe". It feels like Juice is physically fighting his beats with his overly auto tuned singing again, and he has shown earlier that he is much better off sticking to his lowkey rapping skills. He seems to try to relate his issues in depressing lyrics and themes, but at the same time he tried to make these songs hype. The middle ground he comes up with is not pretty, and shows he should stick to one side or the other.
Overall, Death Race For Love is not a terrible album, but it is not spectacular either. Taken in small doses, some of the songs are good, but most of the album is simply repetitive and monotone. Juice WRLD is still a young artist and he has much developing to do, and this album could serve  as a stepping stone for Juice to find his true groove.
About the Writer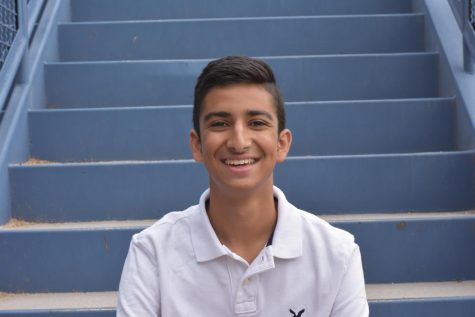 Rohan Patel, Editor in Chief
Hi, my name is Rohan Patel and I am a Co-Editor in Chief and Sports Editor for The Talon this year. I am a junior and this is my second year on newspaper....