Ariana Grande ghosts former fling in new album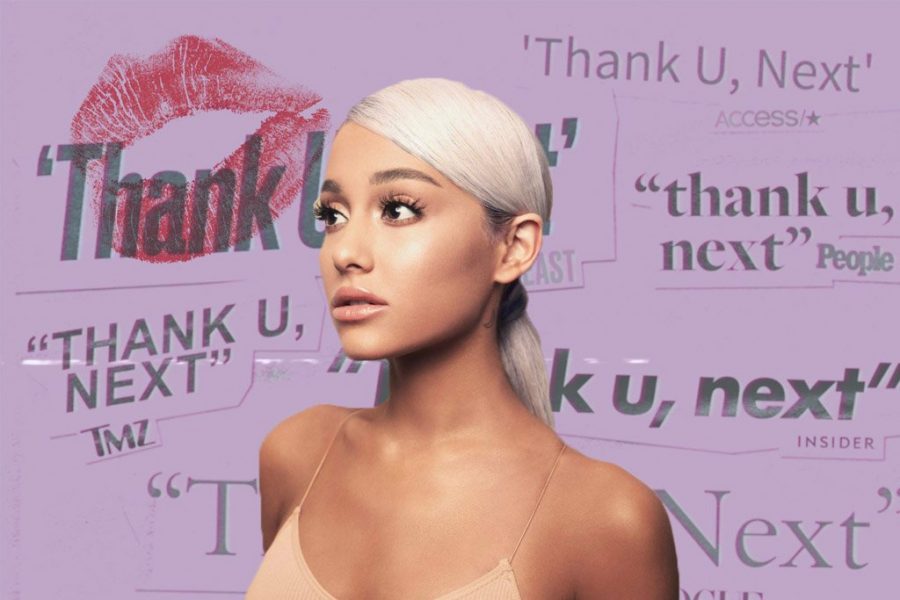 After her famous breakup with Saturday Night Live star Pete Davidson, renowned singer/songwriter Ariana Grande dove head first into her work, releasing three singles and a full album less than six months after her last award-winning album, "Sweetener". "Thank u next", Grande's fifth studio album, was released to the public on Feb 8.  
Grande's hit single, "thank u next", was released after her breakup with Davidson, shocking fans with its message. The song, like the title implies, thanks Grande's former boyfriends for what they have taught her, a surprising truth brought to life so close after her breakup. Riding the hype from the hit song and iconic music video, her next single, imagine, brought a change of style and mood to Grande's discography.
Compared to her last full studio album, "Sweetener"; "thank u next" has more soulful tones than the pop feels of the albums before. The album was slightly underwhelming for many die-hard fans, not "slapping" as hard as her previous works. Many have complained that the album lacked the diversity that has been seen in her previous works, claiming that songs blend together and sound too similar. Nevertheless, the twelve song collection features a nice split of bright and confident tunes as well as real and soulful pieces.
Songs like "needy" and "ghostin" bring R&B style vocals while more mainstream hits like "thank u next", "7 rings", "bad idea" and "break up with your girlfriend, i'm bored" bring the upbeat and catchy lyrics more familiar with Grande's previous style.
Grande's song "NASA", a song about distance in a relationship, is a mix of the previously stated soulful voice with an upbeat and catchy chorus. Another unique song on the track is "bloodline". The fourth track on the album seems to allude to Grande's last relationship with Pete Davidson. The song preaches not wanting someone in her "bloodline", possibly referring to her quick engagement with Davidson.
Controversy cannot escape even the most seemingly of perfect artists like Grande. After the release of music video of her track, "break up with your girlfriend, i'm bored" on February 7th; the final scene of Grande almost kissing the implied girlfriend of the boy she was chasing. This arose annoyance in the LGBT community as Grande is a straight woman who can get away with (almost) kissing a girl in her music video, something that can be seen as belittling to those who are not heterosexual. Fans of Grande argue that the ending scene of the video was meant to represent Grande's self-love, chasing a girl who looked similar to her, instead of a man.
No matter your opinion on Ariana Grande, her work ethic can not be questioned. After a career of hardships, from surviving a terrorist attack and the death of her ex-boyfriend, Mac Miller, Grande dives headfirst into her art. Creating an entire album and high quality music videos, so close to her last one, Grande is sure to take 2019 by storm and continue changing those around her.
About the Writer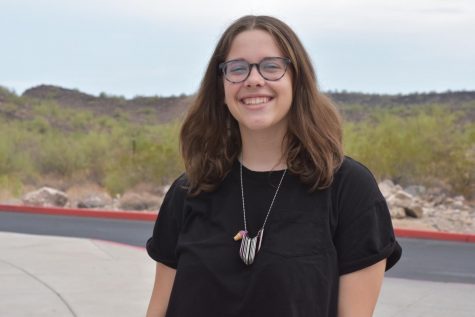 Cassidy Moore, Co Editor-In-Chief
Cassidy Moore is Co Editor-In-Chief with her long term friend Nikki Hazelett. She is excited to begin her fourth year on the Talon and can't wait to see...