Creed II punches its way into the box office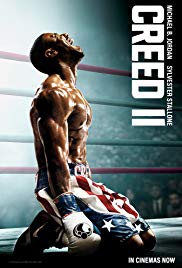 This winter, the amount of new films coming out, especially those of iconic characters from our much younger years, is overwhelming but quite exciting. "Creed II" slots itself in that category.
The "Creed" sequel was released Nov 21 and continues the story of Adonis "Donnie" Creed, or Donnie Johnson,  on his rise to boxing fame.
The series is a sequel but also a spin-off to the classic 70's sports drama "Rocky", with Sylvester Stallone reprising his role as Rocky Balboa to mentor Adonis "Donnie" Creed, the son of his opponent in the 70's film, Apollo Creed, to which Carl Weathers did not reprise in the spin-off.
The spin-off stars rising Hollywood actors Michael B. Jordan as Donnie and Tessa Thompson as his love interest, Bianca Taylor, as the front-runners. Both stars have been praised for their roles in Marvel's "Black Panther" and "Thor: Ragnarok" respectively and this film has shown another side of their dimensional acting.
The first self-titled film told the story of Donnie's beginning as a boxer and re-introduces Rocky as the former's mentor. Donnie, despite cliches, did not actually the win the match at the climax of his story but he is significant because he "won the crowd" and that leads to the plot of "Creed II".
"Creed II" takes place three years after the first film and in that time, Donnie, despite his loss in his first big fight in the first film, becomes a known name in the boxing world. He and Bianca get engaged and she suggests starting a new  life in Los Angeles, but seeing Donnie's success, a former opponent, Ivan Drago, played by Dolph Lundgren, suggests getting back the glory to his name by pitting his son, Viktor, played by Florian Munteanu, against Donnie. And to add salt to the wound, Ivan was the same man who killed his father, Apollo Creed.
Donnie accepts the challenge but Rocky refuses to support him so feeling betrayed, he moves out to LA. He continues to prepare for the match against Viktor with Rocky's temporary replacement as mentor, Tony Evers, played by Wood Harris, whilst also learning of Bianca's pregnancy.
Donnie rushes into the fight in anger and gets himself badly injured and hence, is discouraged but Rocky comes back to put him under rigorous training to get him back on his feet for the final match in Moscow.
In a way, it was a bit anticlimactic because Ivan, seeing his son cornered and not on the defense, surrenders and reassures Viktor that it's alright that he lost to Donnie. It was a heartfelt moment as in that moment, the shift goes from a higher want for pride and glory to a higher need of a close familial relationship, as Ivan realizes that losing a boxing match rather than his relationship with his son was more important.
An important aspect to mention is the focal point of "Creed II" is family, as obvious by that unexpected twist in the ending; Bianca gives birth to a deaf daughter and said daughter is shown to have hearing aids at the end and Rocky reconciles with his estranged son and meets his grandson.
The film has a slow-burn to it, the story progressing at a steady pace between close-up shots of interpersonal relations before coming to a head and exploding with the action of the boxing matches between Drago and Creed. The movie's formula is also a bit cliche and nostalgic but somehow, it worked with the combination of the creative genius of both Ryan Coogler and Steven Caple Jr., the latter directing the first "Creed".
It's captivating with the cinematography and the focus on family, and it hits a bit close to home with the emphases of the connections between all the characters. The acting as well, especially from Jordan and Thompson, gave more depth to the story. Their chemistry on screen, the way they portrayed this new family and the distancing they felt before once again being united by the birth of their daughter felt personal.
This film definitely showed a lot of what it means to be human by honing in on those important  bonds, especially of those of someone in the spotlight.
About the Writer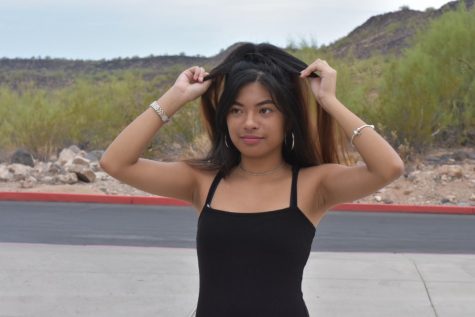 Audrey Serrano, Copy Chief
My name is Audrey Serrano and I am the Newspaper Copy Chief for the 2018-2019 school year! During a free-time, I love writing fiction and playing around...