NCAA needs a culture change in wake of scandals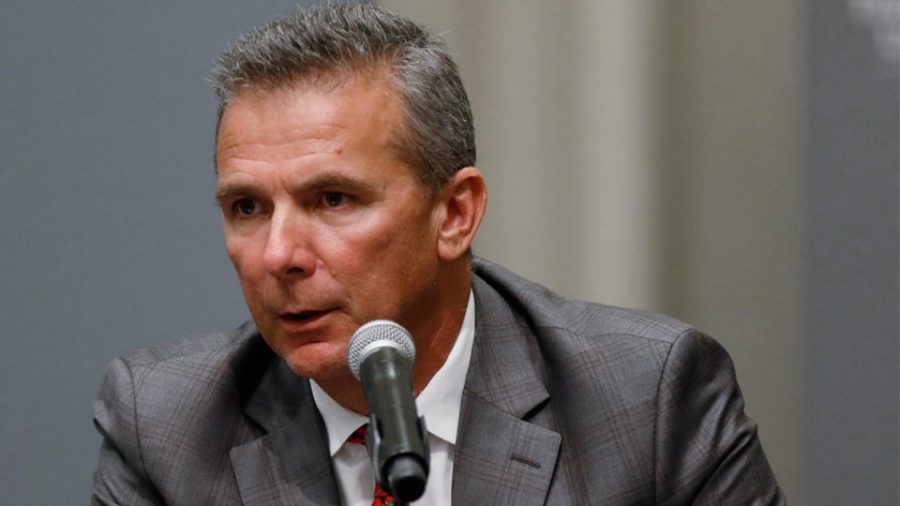 An FBI investigation. The death of a football player during practice. A domestic abuse case that has shaken one of college football's biggest powerhouses. These scandals have pushed the National Collegiate Athletic Association (NCAA) into a state of turmoil that has never been seen before. But where do they stand today?
FBI investigations against multiple schools have stagnated and seems to have been swept neatly under the rug. D. J. Durkin, University of Maryland football coach, has been accused of cultivating a toxic and abusive culture, that led to the death of a 19 year old player, Jordan McNair. Urban Meyer, the football coach at Ohio State University, supposedly knew that one of his assistants was abusing his wife, yet told no one. Both of these coaches have been put on leave, but still retain their job and receive support from fans and players.
This consistent disregard for moral problems and inaction by the NCAA uncovers a disturbing culture in college sports. Teams value winning above all else; above player safety, above morals, and even above the law.
The FBI investigation exploded onto the college basketball scene in September of 2017, just before the beginning of the season. Over 20 college basketball teams, including some of the best teams in the country like Arizona, Duke, and North Carolina, were accused of bribing players to lure them to play for their team, resulting in the arrest of four assistant coaches, yet only one head coach was fired.
This drama reveals two problems: the extreme pressure on schools and coaches to perform well, leading to illegal actions like this, and the relative invincibility of well-known coaches. For instance, if college teams were not so pressured by fans and their school, coaches would not be taking unfair and prohibited actions to ensure the success of their team.
Winning and success has taken priority over the fair play and morals. The amount of pressure put on coaches and players can make people forget that these athletes do not even get paid and yet still are expected to perform at high levels on some of the biggest stages in the world.
In the case of Jordan McNair's death, Coach D. J. Durkin remains under investigation. But it seems that McNair's death was not an outlier; it was rather a casualty of a cultivated, harmful environment. Players were constantly ridiculed by coaches and pushed past their limits.
In McNair's case, he was visibly exhausted after running sprints in the hot Maryland weather. Other players claim that McNair did not want to take a break, for fear of being verbally abused by coaches, so he pushed through. Minutes later, McNair collapsed. He was rushed to a hospital, where he died two weeks later of heat stroke.
The most disappointing part of this tragedy is that it took the death of a player for the NCAA and the Maryland Athletic Department to finally realize that the Maryland football program cultivates a harmful environment. And as if to disrespect McNair and his family, Maryland refuses to fire Durkin. The death of a young man, coupled with a dangerous environment that poses a threat to all football players at the University of Maryland, has to result in serious discipline to the program and coaching staff.
By neglecting to do so, the NCAA and Maryland illustrate the grassroots problem the NCAA has with loyalty and pressure on players to perform, despite the fact that only 1.6% of college football players will ever make it to the NFL, according to the NCAA.
However, Maryland is not the only football powerhouse embroiled in a scandal. Ohio State, a consistent contender for the national championship, also has uncovered issues with their coach, Urban Meyer. One of the greatest football coaches of all time, Meyer has won three national championships, one of which was with Ohio State. But in August of 2018, Meyer was placed on leave, because he had neglected to report one of his assistants who had been abusing his wife.
The assistant coach's wife had allegedly told Meyer's wife about the abuse, who in turn informed Meyer. Though he had this information from 2015, Meyer never told Ohio State officials or took any action against his erring assistant. When the abuse was finally uncovered, the assistant coach was fired, though Meyer was just put on leave and just recently suspended for a measly three games.
Once again, we see the unwavering loyalty to coaches, even when they make the most immoral mistakes. These coaches in the NCAA should serve as role models to teenage players, but coaches like Meyer and Durkin will not have a good influence on these players. Meyer proved that he valued an easily replaceable assistant instead of the assistant's wife, and would tolerate an unethical assistant on his staff.
And while Meyer shoulders most of the blame in this scenario, the Ohio State Athletic Department is also at fault for not taking immediate action and firing Meyer or giving him a harsher punishment.
This extreme devotion to coaches, coupled with an excess of pressure on teams and teenage players, illustrates the issues within the NCAA. Drastic measures must be taken by the NCAA, something they seem unable to do. If the NCAA and colleges paid a pittance more about morals over performance, these problems and scandals would be gone in the blink of an eye, and the growing distaste for the NCAA would also follow suit.
About the Contributor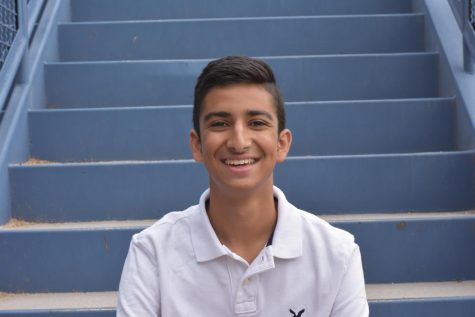 Rohan Patel, Editor in Chief
Hi, my name is Rohan Patel and I am a Co-Editor in Chief and Sports Editor for The Talon this year. I am a junior and this is my second year on newspaper....