To All The Netflix Originals That Disappointed Me Before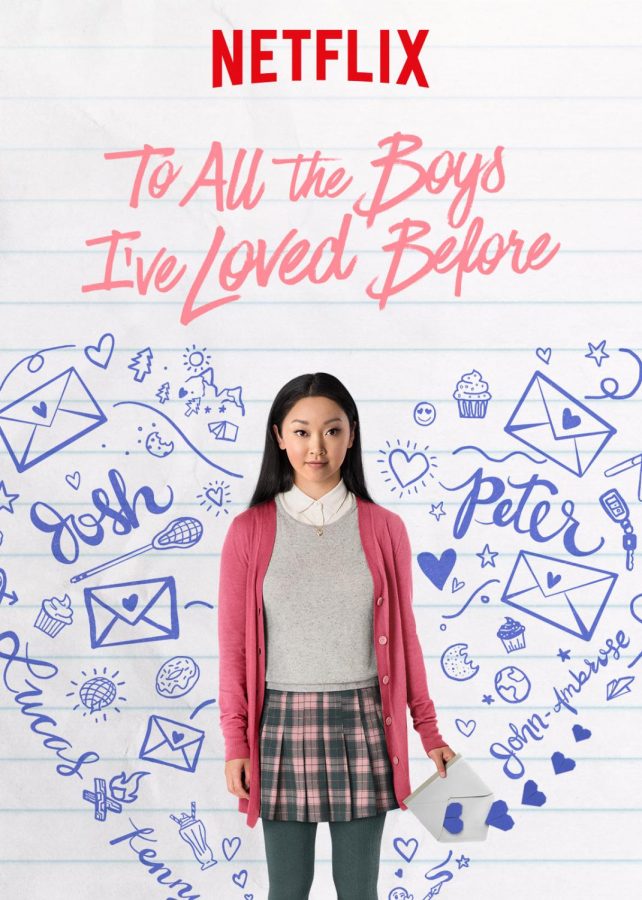 Rom-coms play a large part in our cultural media. They're cute and light-hearted, and always there for a pick-me-up with their typical cliche romances and perfectly-placed humor.
"To All the Boys I've Loved Before" is a coming-to-age rom-com that was released on Netflix on Aug 17. The film follows the story of high school junior Lara Jean Covey, played by Lana Condor, having to deal with the aftermath of her love letters being sent to its recipients, all of whom she had crushed on before.
The movie adaptation, the original novel and sequels written by Asian-American author Jenny Han, is very cutesy, weaving the cliche "fake dating" trope between the two main protagonists, Lara Jean and Peter Kavinsky, played by Noah Centineo. It first tells the tale of how Lara Jean, as a mechanism to get over her crushes, writes a love letter addressed to each of them then hides them in a box.
As cliche rom-coms go, Lara Jean eventually gets her happy ending and she and Peter actually stop fake dating and start real dating by the end of the movie.
Compared to the film adaptation, that ending of Peter and Lara Jean actually getting together seriously doesn't happen until the beginning of the sequel, "P.S. I Still Love You" so originally, the story ends with a cliffhanger.
Another change from the book to the movie is the role of Josh Sanderson, played by Israel Broussard. Both medias keep the concept of Josh as Lara Jean's cute boy-next-door crush but the movie downplays his role a bit more.
In the novel, he makes more appearances than we've seen from the film. His role in the novel is actually quite larger and the movie leaves out his confession of mutual attraction to Lara Jean and how he kisses her, quite visibly upsetting his ex-girlfriend and Lara Jean's older sister, Margo, played by Janel Parrish.
The mystery of how the letters got out was also changed from paper to movie screen.
In the book, it was never revealed as to who or how exactly the letters got out so it was up to the readers to decide what exactly happened for the letters, and therefore Lara Jean, to be exposed. In the film, it was clearly shown that Lara Jean's younger sister Kitty, played by Anna Cathcart, is the one responsible for sending all the letters.
The release and subsequent success of this film also opens new doors for representation in the media, especially in the film industry where so many people consume the material.
With a female Asian-American lead in a coming-to-age light-hearted film, it allows for big-shot directors and producers to see that a diverse cast and lead can bring in more viewers, and therefore more money.
The same concept with the success of Marvel's "Black Panther" and DC's "Wonder Woman" applies. People want to see a more diverse casting, want to see more representation because it shows that not only caucasians exist in those worlds.
And disappointingly, but not surprisingly, plans for a movie adaptation had started years ago but had only taken so long because producers would refuse author Jenny Han's insistence that the the lead protagonist be portrayed by an actual Asian-American. The film had taken so long to find a production company just because most producers had lost interest once Han expressed the need for her character to not be whitewashed.
With "To All the Boys I've Loved Before" coming out the same week as another Asian-lead blockbuster, "Crazy Rich Asians", it's easy to forget just how devoid we are of movies that actually portray Asians in roles that aren't ninjas, high-end syndicate leaders, tech-savvy villains or sidekicks, and insanely smart mad scientists. It's hard to find a western movie without those tropes assigned to Asian actors or have an Asian actor actually play an Asian role (yes, I'm looking at you Scarlett Johansson).
Representation among the young generations is important and with the successes of "Love, Simon" and this film, it's easy to forget how much we were lacking of it.
"To All the Boys I've Loved Before" was a beautifully crafted and rightfully cringey teen movie meant to showcase the absolute humility and beauty of teenage crushes with a phenomenal Asian lead and it's a definite positive step to more movies like it.
About the Contributor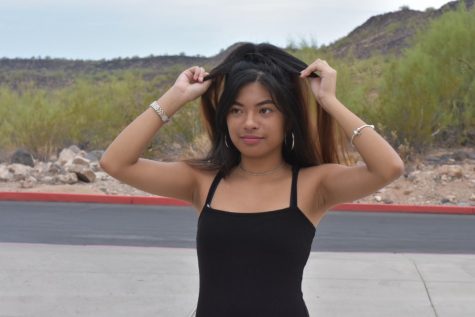 Audrey Serrano, Copy Chief
My name is Audrey Serrano and I am the Newspaper Copy Chief for the 2018-2019 school year! During a free-time, I love writing fiction and playing around...