"Murder on the Orient Express" takes audiences for a thrill ride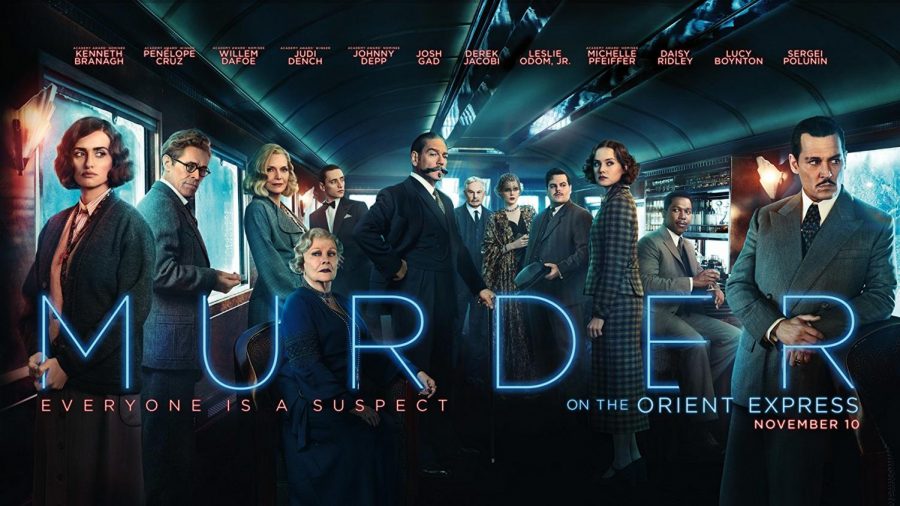 Emilie Reid, Arts and Entertainment Editor
January 30, 2018
**THIS STORY CONTAINS SPOILERS**
Based on the 1934 classic by Agatha Christie, "Murder on the Orient Express" made its modern big screen debut on Nov. 10, 2017, being remade from the 1970's version.
With an all-star line up to bring the murder mystery to life, the book adaptation was an audience pleaser through and through to the very last second.
Kenneth Branagh performed exceptionally well in his role of the world renowned Belgian detective, Hercule Poirot, the main character of the film.
His interesting mustache and ominous behavior throughout the movie played a key role in keeping the mystery continuously exciting and engaging. He also kept the audience involved with each of his interesting encounters with the passengers, constantly keeping the audience guessing who the killer was.
The well known and controversial actor Johnny Depp had a short amount of on screen time, as his character Edward Ratchett became the victim of a brutal stabbing, ultimately transforming the train from a lavish means of transportation into a crime scene.
His death became the center of the chaos, as each passenger played innocent and told their lies in order to try and avoid being discovered, but Hercule Poirot knew better.
As I had not read the book before, I had no clue as to what the outcome of the investigation would be. With such confusing and random characters, it is clear as to why Christie was (and still is) such a popular mystery writer and has written the second most popular book in the world, entitled And Then There Were None, next to the Bible.
Her connection that linked each passenger to each other was unexpected and only the smartest of detectives could've determined it. This upholds Hercule Poirot's reputation which is instated within the first 10 minutes of the movie.
Among the 13 passengers (excluding Hercule), each had a different background and unsuspicious reason of taking the train. All but one of them had no reason to feel uneasy, and that one man turned out to be Ratchett.
Michelle Pfeiffer, Josh Gad, Daisy Ridley, Penelope Cruz and Willem Dafoe took their characters and brought their varying personalities to life, while still keeping them similar in the end.
A few of these actor's faces were also refreshing to see, as they had not been involved in any big time productions lately.
Overall the film was enjoyable and provided a plot twist ending for those who had not read the book prior, and the acting was well done and thought out.
Though "Murder on the Orient Express" may not be Christie's most popular novel, it most definitely made for a classic and thrilling movie. As the plot moved along it kept the audience guessing, as any good murder mystery should.
About the Writer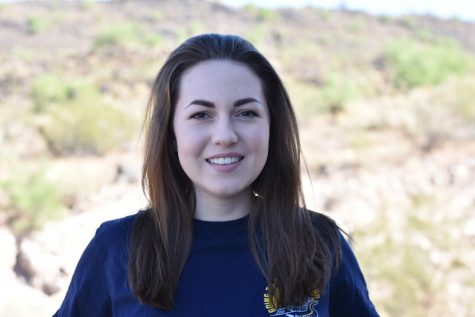 Emilie Reid, Arts and Entertainment Editor
Emilie Reid is the Arts and Entertainment Editor of The Talon this year. Emilie joined the publication last year in hopes of expanding her knowledge on...