The answer to why I love American Idol so much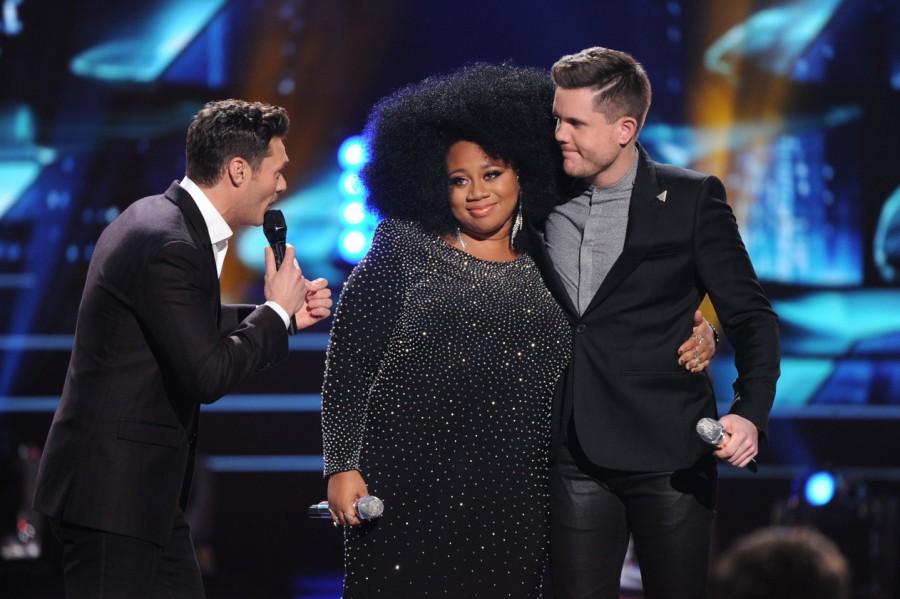 At 8 years old, most kids begin to develop their own passions. The majority becomes invested in spots, performing arts, academics or something else that lends them to some type of social circle.
I, on the other hand, found myself raging against Simon Cowell when he trashed Katharine McPhee on Top 6 night of season 5 when she belted Whitney Houston's "I Have Nothing."
It was 2006 when I caught McPheever and never looked back.
Obviously, Katharine lost that year, but so did Chris Daughtry and Kellie Pickler. Not to mention Mandisa, Elliot Yamin and Paris Bennett also came from that season.
I wish I had realized it then, but it was Idol's prime. This show would trot out a bunch of kids who had no chance in the music business for random reasons, and gave them a chance. As the audience, we had the opportunity to stop that injustice and reward the people who we fell in love with.
That is the magic of idol. Not only do you become enthralled in their performances every week, but you felt like you knew the contestants. You learned about their family, friends, jobs and everything else that helped form them as artists.
Still, there was another reason I got so deeply connected with idol. When I was younger, my parents ended up moving me to a new school every few years. Because of this, I would start to form friendships in one grade and then totally lost contact the next. It was like starting all over again every single year.
This genuinely made it difficult for me to form friendships for the rest of my schooling career. At the point of freshman year, I was a complete disaster as a person, to be quite frank.
I have never been one to share my emotions outwardly with others, and when you are struggling with basically every aspect of your life and what you're supposed to be doing, that's hard. Luckily, there was one place I could turn to for some joy.
Idol was the most constant thing in my life. Every Wednesday and Thursday night, I plopped down on my bed and watched, eyes bulging out of my head, as these people sang for their lives on TV. I didn't really have anyone else, so these contestants became like my friends. I became elated at their successes, crushed at their failures, and shook every time one of my favorites landed in danger.
American Idol not only gave me this reliable source of happiness, but also a new family. I became super involved in the idol community online. I lied about my age to make an account on the American Idol website, stalked comments and polls daily and devoted hours to this cheesy show's fan base.
As with everyone, the idol fans spilled over into social media. One day I just had to get in on the conversation, so I tentatively made a twitter in the summer of 2011 (which, ironically enough, became a fan account for an X-Factor contestant for a few months).
This twitter account, however, is honestly where my life changed. Suddenly, I could share my real thoughts with the world, and people genuinely liked them. Soon, I bonded with other fans over shared favorites.
Honestly, this was a revelation for me. For a little eighth grader who could never talk about what was always on his mind, meeting these people who were actually like me was thrilling.
Soon after that, I built friendships beyond a few mutual followers and five-tweet long conversations. This is where I met my best friends. Ashley, Emily, Jason, Jeff, Kelsie, Kia, Laura and Nick mean everything to me. We skyped nearly every night for almost 4 years, got to know each other's families and found each other when we were all so sure that there weren't other crazy people who loved Idol as much as we did.
This, in truth, is why Idol is so important to me. It not only created massive success stories, became the highest rated show for seven years and made talent relevant again, but it changed people's lives. Even beyond the contestants.
Perhaps this is extra emotional for me as it ends at the same time I am graduating high school. It's always seemed like the universe tied a little string between Idol and I. We both are closing chapters at the same time, but I know there is more in store for each story.
Now, whether it's Jordin Sparks' local homecoming, Brooke White's emotional "Let it Be," Allison Iraheta's epic weekly rocking, Lauren Alaina and Haley Reinhart defying the odds, Hollie Cavanagh's seemingly impossible climb to the top 4, Candice Glover redefining what it is to slay or La'Porsha Renae overcoming an abusive husband to become the most moving contestant ever, Idol has left its mark.
And there are so many other contestants and moments I could throw in. Each one of them, regardless of whether I loved or despised them, impacted me.
So Idol, I will miss the agonizing over results, Idol Gives Back specials, annual summer tours and weekly conspiracy theories on what the producers of the show are angling for.
Yet most of all, I will miss the Idol community most. I found who I am as a person in it, and I hope that if this magical behemoth of a ratings monster ever returns, we can all pick up right where we left off.
About the Writer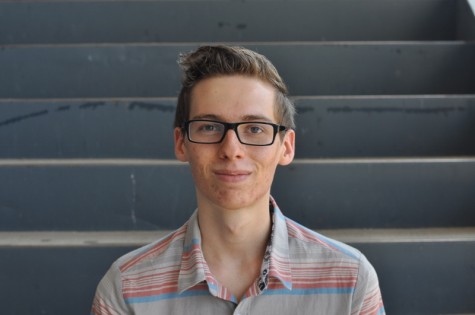 Ryan Temple, Editorial Chief
I am a senior at OHS this year and this is my third year in the OC Journalism Department. I'm now the Editorial Chief, and look forward to expanding...