VMA results: yay or nay
When I watch an award show, I have this burning desire to disagree with the winner and I'm not sure why that is, but with the VMA's this year, I happen to approve most of their choices.
Best Female Video
Taylor Swift's Blank Space won this one, and honestly, is anyone surprised? Taylor Swift dominates the pop music industry right now, and her videos are usually spectacularly done. This one is no exception. The thing I liked most about the video was that it fit with the song. I've never been a huge Taylor Swift fan, but I have to give her this one.
Best Male Video
The winner of this one was Mark Ronson and Bruno Mars' Uptown Funk. It's pretty easy to agree with this one, partly because this is one of those iconic songs that you hear on the radio so much you start to hate it, but you can't help but sing and dance along anyway. I was really impressed with how well the video fit my initial impression of the song though, and I think that's the biggest reason I agree with their choice.
Best Cinematography
OK Go's I Won't Let You Down took home the moonman for this one, and they totally deserved it. This was one of the music videos I had never seen and had to look up to accurately review it, and to be completely honest, I was incredibly impressed. There were so many people involved in this video and they all had to be perfectly synchronized. It was just so well done. Every time I thought it couldn't get any bigger it did. And the song itself is actually very cute, which is always a bonus.
Video of the Year
Taylor Swift won this one too, for Bad Blood this time, and I have to say this is one of the ones that I disagree with. Maybe I'm just overly critical, but the video and the song don't go together at all to me, and that annoys me. The song itself is so upbeat and the video is random explosions, and a plethora of unnecessary cameos. It just doesn't do anything for me. But I have to say, the other videos up for the award weren't much better.
Best Rock Video
If we were basing this solely on songs I might have had a hard time choosing a winner. Fall Out Boy, Arctic Monkeys, Walk The Moon, and Florence and the Machine are some of my favorite artists. But in terms of videos, Fall Out Boy's Uma Thurman was hands down my favorite, whether or not it was voted the winner. Sure, it doesn't really make sense, but neither does the song. And the competing videos really didn't do anything for me in comparison.
About the Writer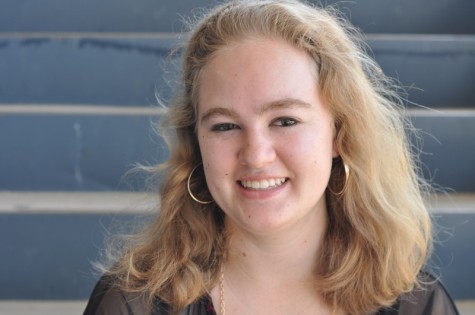 Kayci Riggs, Copy Chief
I'm a senior at OHS, and this is my fourth year in the OC Journalism Department. I have been the Copy Chief for two years and I like to write fiction...