Surfing, skateboarding added to the 2020 Olympics
In the 2020 Olympics there were four new sports added including skateboarding, surfing, karate, and sport climbing. These sports, that were never competed in before, created an everlasting impact on the Olympics.
In surfing's first debut at the Olympics, USA's Carissa Moore came in first and took gold, as Bianca Buitendag from South Africa came in second, and Amuro Tsuzuki from Japan came in third.
"I feel super blessed, super fortunate. It's been an incredible experience" said Moore.
Winning the women's surfing first gold medal in the Olympics was a massive achievement for Moore. Additionally, men's gold was won by Brazil's Italo Ferreira, followed by Japan's Kanoa Igarashi, and Australia's Owen Wright.
"It's special for the fans, for the surfers. All the surfers are watching at home. It's special for everyone," Ferreira said.
Japan took home 5 gold medals in the 2020 Olympics for skateboarding. Yuto Horigome from Japan took home gold in men's sret followed by japan winning gold in women's park, and a gold in women's street. The only other person to win gold was Australian Keegan Palmer, taking gold in men's park.
"That was all learned in lockdown, all those tricks that you saw in my run, I put blood, sweat and tears in Australia," Palmer said.
Sport climbing is like rock climbing a vertical slope in the fastest time possible. Janja Garnbret from Slovenia took gold in the women's sport climbing with Japan taking home silver and bronze. Alberto Ginez Llopez from Spain took home gold in men's sport climbing. Nathaniel Coleman was the only climber to complete two out of the three problems giving Coleman and USA a silver medal. Jakob Schubert from Austria barely made the cut but worked hard to secure bronze.
In the 2020 men's karate event, the gold medal was given to Iranian Sajad Ganjizadeh after being knocked unconscious. His opponent Tareg Hamedi from Saudi  Arabia performed an illegal move and completely followed through with an elbow leading to a brutal knockout. He was then disqualified leading to a crazy victory.
About the Writer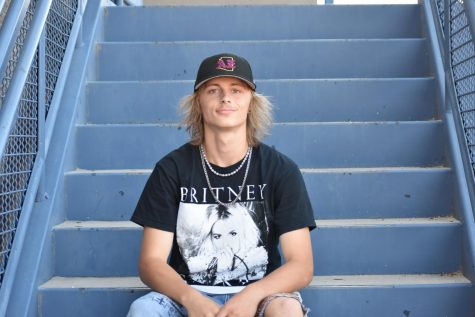 Michael Brown, Staff Writer
My name is Michael Brown and I am a staff writer on the Talon. This is my first year being on the Talon and I am very excited to be a part of the team....