Marching Band finishes a fantastic season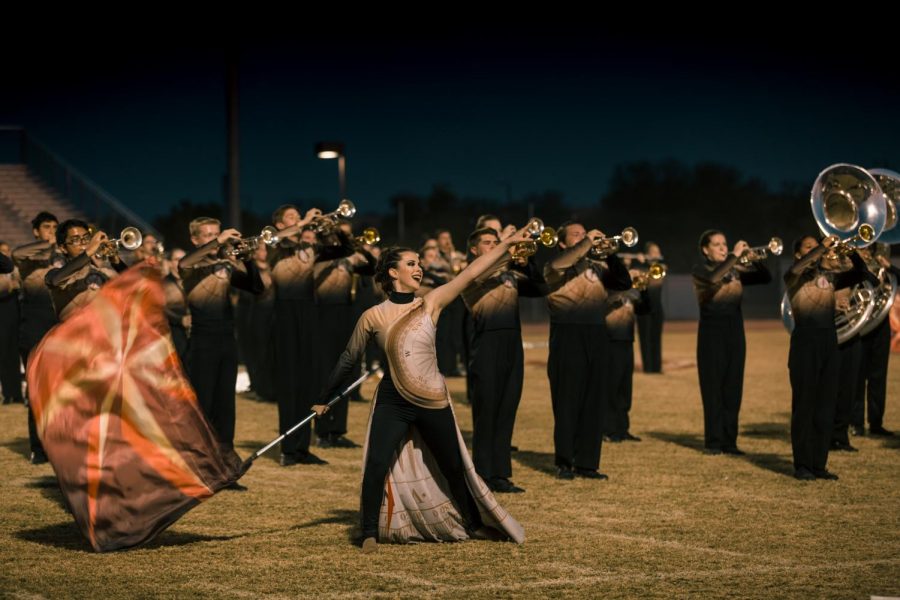 On Nov 16, the OHS Eagle Pride Marching Band attended the state championships, or Superstate, at GCC. After a season of ups and downs, the band finished their year with 6th place overall.
The last band season was full of turbulence, with leaders changing midway through the season and a lot of confusion all around. This year, the band was ready to get back on track. Drum majors, Julia Edelson and Lauren Flowers, seniors, reflect on the last season and everything that the band achieved.
"When I think of this last season, I think of redemption," Edelson said. "Last season was a really hard season for all of us in band, with all the transitioning between teachers and staff, so this year felt a lot more solid."
Going to Superstate was an emotional time for all the band members, since it was their last time performing the show they had just spent months preparing. Looking back at that day, Edelson recalls how surreal it felt that the season was ending.
"At Superstate, getting on that field and hearing them announce our name, I was kind of shocked, it hit me that this was my last performance," Edelson said. "When we got off the field after we performed, we all went behind the stands and started hugging. It was a really magical moment. Once we got back to the school, we were all exhausted, but just so proud of the work we had done."
Throughout the season, the band practiced every day to help ensure their success. In the end, they ended up scoring 89.466 points, the highest score from any marching band performance in OHS history.
"We moved up an entire place from state," Flowers said. "It was a really amazing experience, and it honestly still doesn't even feel real."
Winning was never the main goal for this band. All the band members wanted to do was put their best foot forward wherever they went.
"All we wanted to do was improve and be consistent in our performance," Edelson said. "We didn't want to put all our emotions out there, because then we couldn't give it our 110%. It was really awesome to see everyone's faces on the field and see everyone give it their all."
This was the first season where Amy Frost, a teacher on campus, was the full time band director, so there was a lot of transitioning from previous band experiences to this year. Through it all, the band worked hard and will continue to benefit from it. 
"We all feel really proud of how far we've come as a program, of all the work we put in this season," Flowers said. "There was a lot of transitioning throughout all of it, but we stayed flexible, and I know that from now on the band will only continue to grow stronger."
About the Writer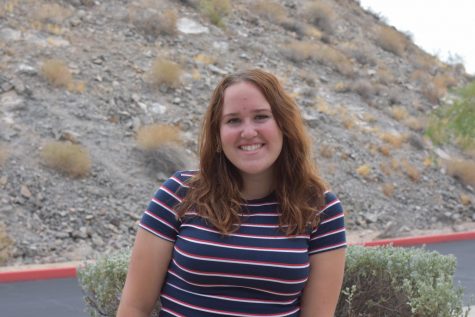 Lexi Gass, Design Chief
Hi! My name is Lexi and I am this year's social media manager and design chief. This is my fourth and final year on the Talon staff, so I am looking...