Parent night educate on teen drug abuse and mental health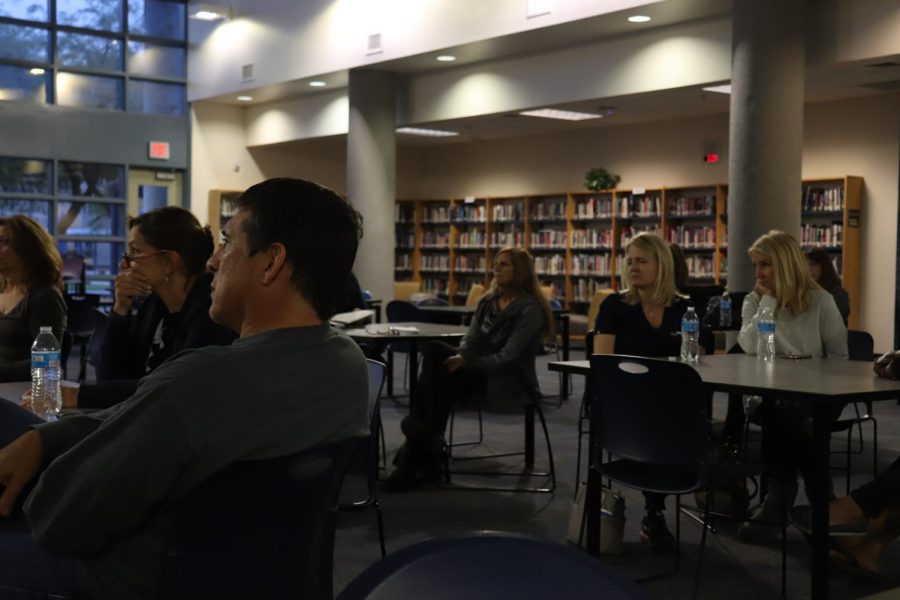 The Secret Life of the American Teenager is both a popular tv show from the years 2008-2013 and also a very real truth when it comes to the many struggles that millions of teenagers face. Among the most common issues in a teenager's life are substance abuse and mental health struggles, things which can easily go overlooked or even ignored by a guardian.
There are many issues that teenagers face every day that go way deeper than just deciding what to wear and who to hang out with. Many teenagers deal with some very serious issues, and parents might be oblivious to that fact.
On Nov 29, 2018, the OHS counseling department brought in two drug abuse and mental health experts, Stephanie Siete and Meagan Foxx, respectively, to talk to parents about the struggles their children might be going through.
"We have worked with these speakers before," said Kathleen Giacini, a counselor at OHS. "They have been around our district at different events, so we just really liked what they had to say. We were excited because they were very open to wanting to partner with us to really help parents help students and bring more awareness to their issues."
The first part of the two hour session was speaker Stephanie Siete, a public information officer at Community Bridges, an non-profit organization that provides medical and behavioral health programs to help both individuals and families with their mental struggles.
Siete focused on the vaping epidemic sweeping the nation. Siete informed the parents in attendance the different types of vape devices and the harm it can do to a person. Astounding facts about the many different forms that drugs can come in helped to open the parent's eyes to the world their teenager is submerged in.
"I think that issues like drug awareness are in schools, in Arizona, and generally across the nation," said Lindsay Nelson, a counselor at OHS. "Something that's so important definitely needs to be addressed. I think that [the event] was a great way to get the message out there to parents."
The second hour of the session featured Meagan Foxx, a clinical director for Transitions Counseling. Foxx's presentation focused on the vast mental health issues consuming the lives of many teenagers.
Foxx spoke on the topics of anxiety and depression in teenagers, and particularly what a parent can do to help their child through it all.
"It's incredibly important [to have parent nights] because [awareness] starts with the parents," Foxx said. "If we're going to be making any sort of changes and help kids, it has to start with the parents. It takes us changing our behavior as parents to be good models for the kids and to really lead them in the right direction."
About the Contributor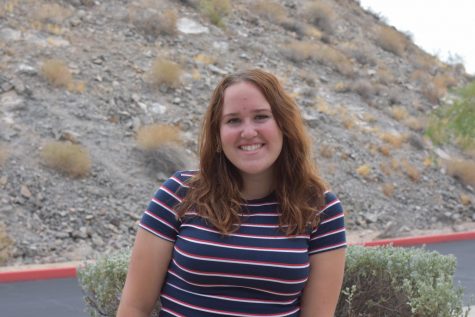 Lexi Gass, Design Chief
Hi! My name is Lexi and I am this year's social media manager and design chief. This is my fourth and final year on the Talon staff, so I am looking...