Freshmen Camp helps new students start the school year off on the right foot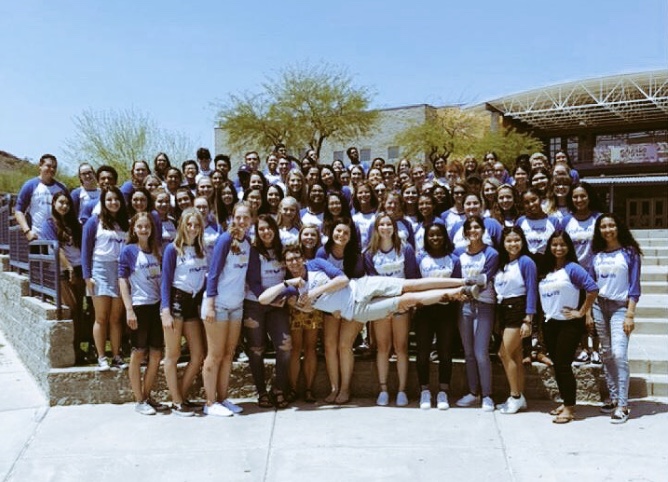 The very first day of high school can be an exciting, yet daunting experience all at the same time. The campus is bigger and there is a tremendous amount of students that far escalate the population of middle school. Freshmen mentors is a club that is motivated to make the first day less terrifying and to support these new students.
Mentors ensure that the freshmen find themselves much more comfortable in the high school environment with various games and activities. The freshmen camp, for instance, gives them the opportunity to branch out and become more familiar with the school and their peers. On Aug 1, mentors and freshmen alike gathered to complete such a task. Although with 300 day-of registrations, Carter Cain, senior, was left wondering if the freshmen mentors bit off more than they could chew.
"We had a really big [class] this year. Each group had 20 or 30 kids, [but] I think the mentors handled it very well. When we saw how many people signed up the day of, every mentor was like okay now we have groups of 20, now we have groups of 30. We just tried to keep spirits high," Cain said.
Even with the substantial amount of overflow, the freshmen believed that they would have been given the same amount of attention if the group sizes were relatively normal. Lana Crocker, freshman, attended the camp and had to give the mentors credit for overcoming the situation at hand and continuing to help everyone have a good time.
"[The mentors] did their job. There were a lot of people in groups, but they were still able to control everyone," Crocker said. "It was nerve wracking because you don't know anyone, but all of the mentors are there to help you and talk about the teachers and classes so it was very helpful."
Going into the camp, mentors had many goals. Member of the leadership board Hanna Flores, senior, for one, wants the newcomers to know that the relationship between freshmen and the upperclassmen is not detrimental as it is often represented in television shows. She wants them to also know that they are not alone and that they will always have their mentors if they need them.
"So what the freshmen can get out of it is knowing that they will always have someone supporting them. We will meet with them once a month so they can ask any questions that they have [and] make ourselves available for them. I think that we are most beneficial towards the beginning of the school year. With the camp they are more comfortable, rather than being dropped off on the first day. After that it's just about having a friend on campus," Flores said.
A friend is exactly what Carter Cain wants to present herself as to her freshmen. She wishes to relate to them in order to become someone that they want to turn to.
"I want to make as many friends as possible with the freshmen. They think that I'm joking whenever I go into a classroom or whenever I talk to them and I'm like I love making friends and I want to help you guys be successful. They think I'm joking but I genuinely love making friends. I just want to make as many connections with as many freshmen as possible so that they recognize me as someone that they can go to if they need help," Cain said.
Overall, Freshmen Mentors is a club that supports more than just the freshmen. There are many benefits to being the leader of a group of students and helping them when they need it. Hanna Flores sees these attributes and appreciates what the club has done for her.
"What I got out of this is so much more than I could have anticipated," Flores said. "I have become so much more confident having to address people. I feel when things aren't being managed rather than feeling like I could have done it better I step up."
About the Writer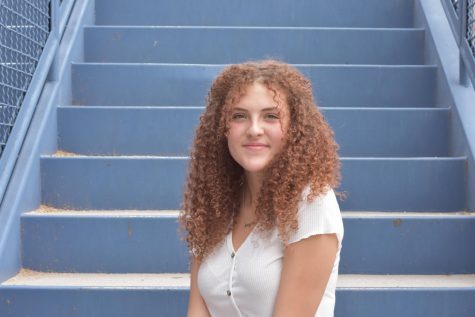 Peighton Gellings, Arts and Entertainment Editor
Hey I'm Peighton and I'm this year's A&E editor. I'm a junior and this is my second year on the Talon. I love listening to music and watching...