Model United Nations prepares for conference
OHS has its fair share of after school clubs and activities. There are many options for students to participate in an after school activity, from creative clubs to academic. One of which is Model UN.
Model UN is a club where the members assume the roles of different countries and tackle pressing world issue, current or historical. These kids work all year, writing and learning about their countries, and in March, they compete with many other schools across the state.
The advisor of this club, Mrs. Lindenmeier, enjoys seeing the students take on these kinds of activities. As a history teacher, Lindenmeier really enjoys seeing the more historical aspects of the club take place.
"These kids literally have to figure out the position of their countries and at how their countries would act in that particular situation," said Lindenmeier. "I like it because sometimes they have historical security councils too. It just kind of gives more of a perspective of actually using history and using what we know about countries to solve world problems."
This club provides students with a way to learn more about politics and real world issues, and is also something that would fit well on resumes for college.
"It's a great little resume builder," said Lindenmeier. "I think if there is a student who wants to find a club that is an academic club that's good for them to learn skills, this would be a good club for them. It's really for those kids who want to have a good resume builder and who want to get good leadership skills."
Model UN also has the opportunity to compete with other schools across the state.
"Our team has been working really hard to make sure they turn their position papers in early so we can edit them," said Lindenmeier.
The competition will take place on March 17 and March 18 at the University of Arizona.
About the Writer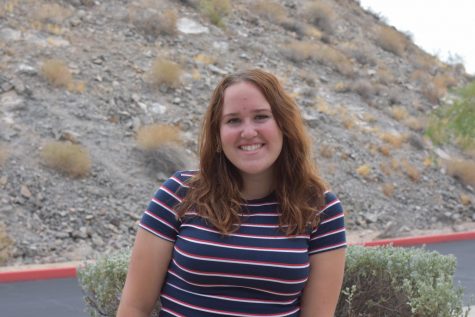 Lexi Gass, Design Chief
Hi! My name is Lexi and I am this year's social media manager and design chief. This is my fourth and final year on the Talon staff, so I am looking...