Internet outages blacks out students' learning
It has become hard to imagine a world without technology. Most kids have grown up with the influence of technology around them constantly, and it has become an integral part of the lives of everyone. But, when this technology fails, many different problems can occur.
There has been a problem recently having to do with the wifi and general internet service at school. For a couple of hours, many students had noticed that their iPads had stopped responding and they couldn't access their assignments. Many classes at OHS require access to technology, and when the internet doesn't work, it can affect the teacher's plans for the day.
What really happened was just a simple problem with the servers.
"The problem was there are 5 proxy servers and 1 of them would take a vacation and shut everyone down that was on it," said Mrs. Salameh, the school librarian. "Everyone that was kicked off had to scramble to find another proxy to attach itself to."
The technology of WiFi and internet is still relatively new, so, according to Salameh errors are to be expected while everything is being figured out.
"It's still kind of the wild Wild West, and we have to expect this sort of thing to happen," Salameh said. "At some point, we won't have to worry about whether our technology will work or not, but right now, it's still new."
This technology error caused a lot of issues for teachers and students alike. Nadia Ruiz, spanish teacher, noted how big of an influence technology is in teaching in modern times.
"The internet and social media have changed both teaching and learning," Ruiz said. "Internet has influence on how, where, and what students are doing. Technology at Sandra Day O'Connor expands the education."
Many students were also affected by this issue when suddenly they couldn't access the material they needed for class that day.
"It's annoying because I had to take tests and it's really hard to when the wifi doesn't work," said Oriana Polcaro, sophomore.
About the Writer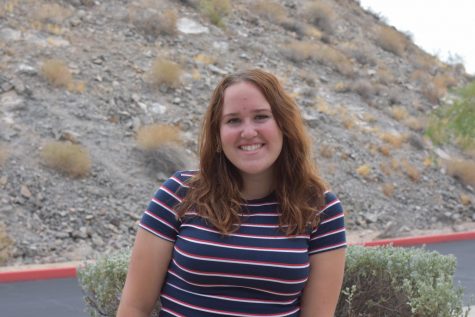 Lexi Gass, Design Chief
Hi! My name is Lexi and I am this year's social media manager and design chief. This is my fourth and final year on the Talon staff, so I am looking...