OHS receives recognition for being tech savvy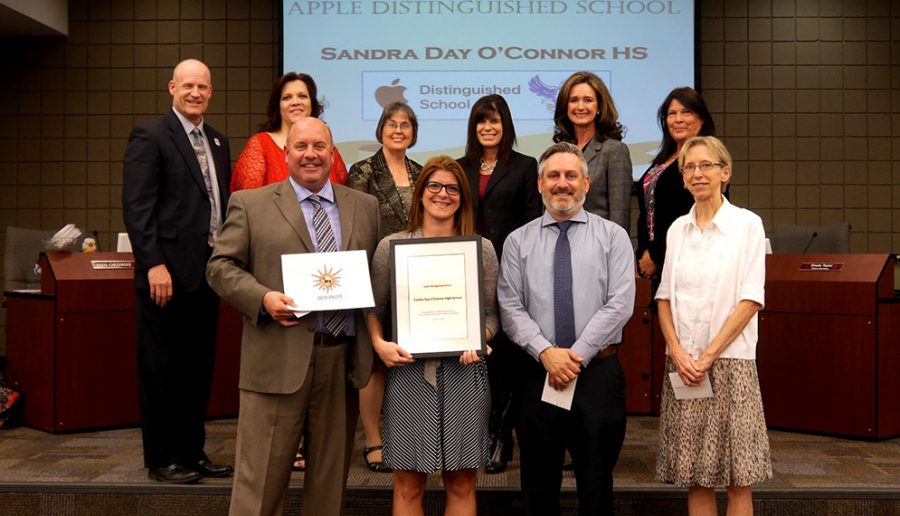 Technology constantly surrounds people everywhere in pretty much every situation possible. School is becoming less and less of an exception. Every single student attending OHS has had an iPad issued to them by the school for educational purposes, making OHS a tech savvy school.
Recently, OHS has been recognized by the major tech company Apple for their advances in technology integrated with the curriculum, the first public school in the state to do so.
"It's officially called an Apple distinguished school," said Brad Brazell, assistant principal. "What they say is that Apple Distinguished schools are centers of leadership and educational excellence and schools that demonstrate Apple's vision for learning with technology."
Part of this distinction comes from OHS working with people from Apple to learn how to better apply the technology in the school. Apple has been working hard with the staff to help make better use of the amazing technology provided for the students.
"Apple is a big innovator in the world of computers and technology, and in the last three years, they've spent a lot of time working with schools," Brazell said. "They have these cool devices and try to help teachers create fun and engaging lessons while kids are learning."
The main goal of this tech program is to create the best learning environment for the students as possible.
"We just want to make sure we're setting the students up for success the best we can," Brazell said. "Apple is a part of that because they see a way to get these teachers, students, administrators, to do what they can with these."
The teachers have worked very hard for the past few years to integrate this new technology into their programs, and the Apple distinction has validated the hard work they have put into making OHS a technology rich school.
"It's just nice to be recognized for our hard work," Brazell said. "It's more of just that teachers have put a lot of hours into this."
About the Contributor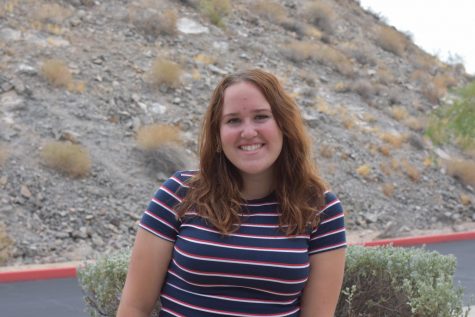 Lexi Gass, Design Chief
Hi! My name is Lexi and I am this year's social media manager and design chief. This is my fourth and final year on the Talon staff, so I am looking...