Students get freaky for this spirit week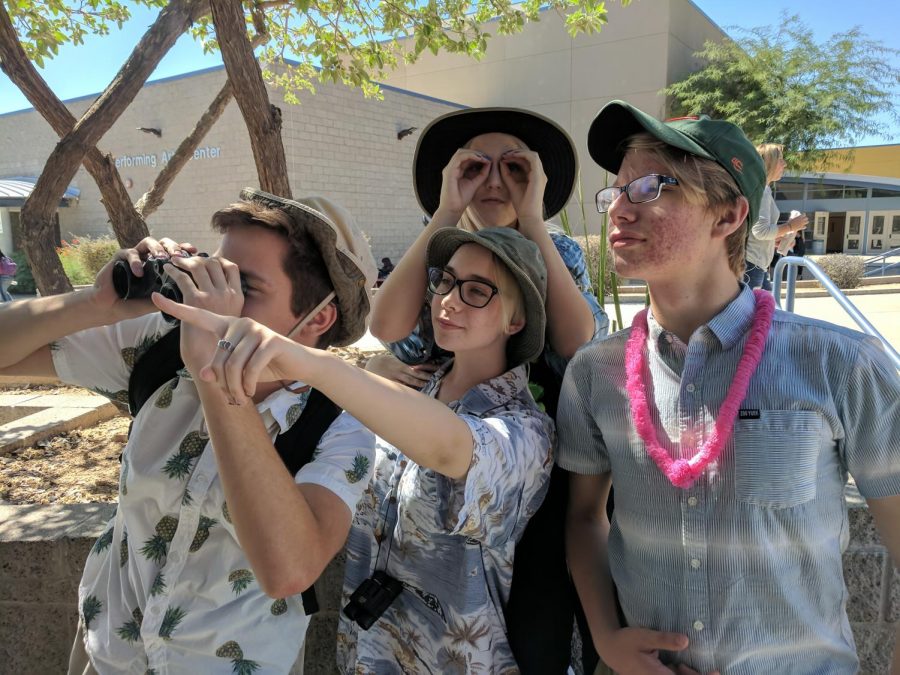 It's that time of the year again! Homecoming week has finally came and gone, and this year the school was getting spooky with spirit week. The theme was "Trick OC Treat", and offered a boatload of opportunities to dress up and celebrate Halloween early.
     Monday's theme for Spirit Week was "E.T.", or "out of this world". Students showed off their space merchandise throughout campus, wearing merchandise from their favorite space-themed movies and rocking intergalactic clothing.
     While some people wore full out costumes, others just expressed their appreciation with normal clothes like t-shirts and jeans. Jordan Dallmeier, junior, gets a good feeling from outer space.
     "I like space, it makes me feel warm and happy inside," Dallmeier said.
     Tuesday's theme was "The Addams Family", or "dress up with your squad". People throughout the school matched their best friends and significant others by dressing up like some of the world's most iconic duos and characters, whether they be from movies, books, or real life.
     Aeden Gillam, junior, dressed up as one of the spirits from Addams Family, along with other cast members of the spring 2016 play.
     "I was in the play Addams Family so I just used the white clothes I had for my costume and didn't wear all the baby powder and face makeup and stuff" Gillam said.
     A few popular characters of the day were Mike and Sulley from Monsters Inc., Harry Potter, the minions from Despicable Me and of course characters like Gomez and Morticia from The Addams Family. By far this was one of the days where students were most active in participating.
     Wednesday's theme was "Ghostbusters", or dressing up like a crime fighter. Students around the school sported clothes that reminded them of their favorite types of heroes, and obviously showed their love for the movie Ghostbusters.
     Some of the more popular outfit choices of the day were sheriff costumes, detectives and FBI workers, police officers, cowboys and of course, people dressed in full Ghostbusters garb.
     Thursday's theme was titled "Avengers vs Justice League", and gave students the opportunity to dress up like their favorite superhero or supervillain. From t-shirts to face makeup to full on costumes, there was a huge amount of spirit displayed.
     It was for certain one of the most popular days of spirit week for students to dress up, as the homecoming parade was also that day. In between classes you could see someone dressed as Wonder Woman, or just a person in a simple Superman shirt.
     Some of the most popular ideas that came to fruition on Avengers vs. Justice League day included Marvel and D.C. characters alike, including the Joker, Batman, Wonder Woman, Captain America and more.
     Friday's Spirit Week day was simply "class colors". Freshman rocked white, sophomores wore green, juniors were wearing orange, and the seniors made up a sea of black.
     The variety of outfits, although fairly simple colors, was striking. A great majority of people found whatever clothes they could salvage with that color and wore them to school. However, some people rocked other articles of clothing, such as tights and tutus. Other accessories O'Connor students wore included necklaces, beads, face paint, hats, etc.
     With each day being separate and unique, but also united under one theme, this homecoming spirit week was a success for students, staff, and campus trying to have fun and show school spirit.
About the Contributor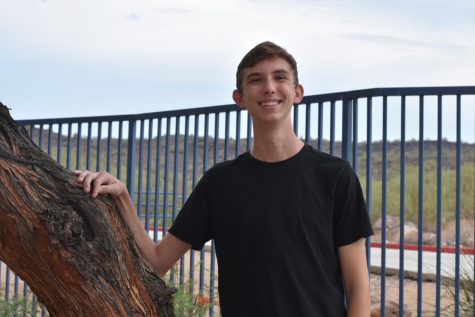 Logan Frandsen, Editorial Chief
Hello folks, my name is Logan Frandsen. I am a senior and the editorial chief of The Talon, in my second year in newspaper. Dogs are a lot better than...