Colleges: Seniors, are you prepared?
The tri-university meeting has already passed, but that doesn't mean your chance to shine has. There are many different ways you can retain the information you need to graduate or just prepare for the real world.
One way is that you can go to your counselor. They have many different options you can look into when finding the college that is right for you. They have brochures and connections with the in-state colleges.
"All scholarships are based on grades, academically. You can get a sports scholarship, but most universities and colleges have a minimum grade point average you can get. So you have to have decent grades to get a scholarship for a college," said Marc Mur, Academic Adviser.
Another way to find information about a certain college is that, you can go to their main site. There are ways where you can schedule on-campus or online virtual tours.
Checking back on your freshmen, sophomore or junior year, go onto azcis.org to reflect on your grades and the classes you took, as well as find out which colleges you are ready for after senior year passes.
According to Chris Harmonson, counselor, although most in-state universities don't really have a deadline to turn in the applications, it is imperative for students to get their applications as soon as possible, as well as applying to Free Application for Federal Student Aid (FAFSA).
To get a public or private tour of a college, students can go call the college itself and set up a time for the tour. If it is public, there is only a certain amount of people that can be in the tour at a time. Not all universities provide private tours.
"You can go to OC Guidance and Wellness, graduation class of 2018 and then scholarships to find more information about what you need to do to apply for a scholarship," Mur said.
There are many parent nights and university nights for college here on campus throughout the year for seniors graduating in 2018.
About the Writer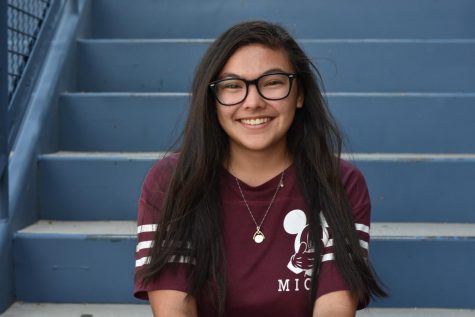 Katie Diab, Staff Writer
Katie Diab is a staff writer on The Talon this year, for the second year. She joined The Talon to do what she loves most, which is writing. She aims to...