Lip Dub promises future OHS tradition
Two thousand kids lip dubbing to a song sounds crazy. 2000 students of OHS lip dubbing while representing their campus and gathering for school spirit sounds like a new OHS tradition.
The OHS Lip Dub, created by Stugo, is set to film its continuous shot March 18 which will consist of all students on campus and smaller clubs. Other shots will be spread out across other dates and will be of major sports and clubs of OHS.
Using multiple shots is actually not typical of a Lip Dub, however OHS's rendition is still staying true to what a Lip Dub is.
"A Lip Dub is a huge school music video where representatives from clubs and sports teams lip sync to popular songs," said Matt Hernandez, Stugo student body president and senior. "Its purpose is to unite the school and bring enhanced school spirit and hype."
At its simplest a Lip Dub gathers students in song, but it really helps to show off who and what OHS is. The Lip Dub aims to be a new school tradition which can bring the school spirit of first semester to the second.
"My main goal is to unite the campus and have something we can all look forward to," Hernandez said. "I think this does that and I think it's a fun way for kids who aren't involved to be able to get involved in the different shots because we are going to have homerooms, classes, and things like that. So if you aren't in clubs, you aren't in sports, you're able to be in an event that you might not have been given the chance too before."
The Lip Dub is being planned by Hernandez and his committee of six member. Media production students are assisting with filming and editing, and the rest of Stugo is helping in anyway they can.
The goal is to get every student at OHS in the video, but balancing the time everyone gets on screen can be difficult.
"One hundred percent (of kids) would be the best (and) I think that we can get every student involved just because it's going to be taking place during school. When it came to picking which clubs that were major we thought which ones had the most people and which ones had been more established," Hernandez said. "There are minor clubs where there might not be as many people but they deserve to have their own signs and parts in the actual production and filming of the video."
This is the first time a Lip Dub will be done at OHS and it really is something Stugo is going to do and see how it goes.
"With this being the first year we're doing the Lip Dub it's really kind of us experimenting and seeing how this works," said Hernandez. "I can only see it getting better from this year because we are that first group to be planning and putting it on."
About the Contributors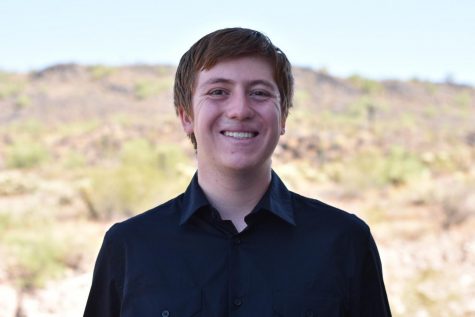 Ethan Gilchrist, Editor-in-Chief
Ethan Gilchrist is the Editor-in-Chief of The Talon for the 2017-18 school year. This is the culmination of a four year journey for Ethan as he reaches...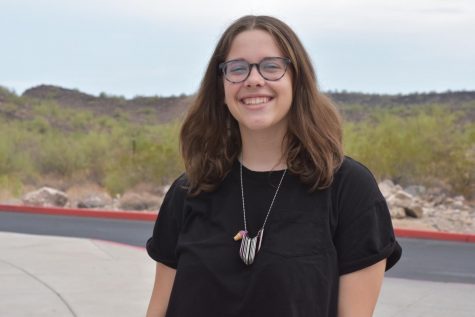 Cassidy Moore, Co Editor-In-Chief
Cassidy Moore is Co Editor-In-Chief with her long term friend Nikki Hazelett. She is excited to begin her fourth year on the Talon and can't wait to see...