Eagle Ink prints potential on a shirt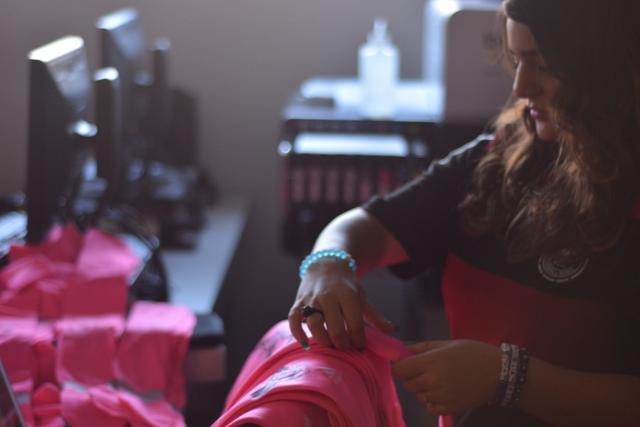 A fresh batch of creativity is printed daily here at OHS. Heated at 360 degrees for 35 seconds to permanently imprint the design, and then added to the stack of completed shirts.
The new school business Eagle Ink (Innovative and Kreative) is in room 419. The graphic design class, a part of Career and Technical Education (CTE) classes, just installed their t-shirt printer a few weeks ago along with a heat press.
Eagle Ink's t-shirt printer is able to print shirts, socks, and more. All of this is aimed to establish a business that will spread across the Deer Valley Unified School District. Mohamed El Nounw, graphic design teacher, more commonly known as Mr. Moe, heads the program with seniors Audrey Covington, Vanessa Hana and Chase Lister.
"I feel really good about it because it gives me a sense of accomplishment to have something that I made on a t-shirt," Lister said. "Before, I was just making random stuff for no reason what so ever but now there's a purpose to it."
The shirt making process takes three steps. First, students design the logo in Photoshop or illustrator, then that image is moved to the access computer and into the printer. The shirt, sock, or any type of clothing is put in the Viper printer where it prints the ink into the shirt. It is then moved into the heat press where the ink is baked for 35 seconds at 360 degrees and you have your final product.
The whole idea came when Moe observed the t-shirt printer at Yonkers High School last year. He spoke with the teacher and found out all about it. Moe presented the idea to the CTE director and other colleagues, once the business plan was complete it was laid out to the board who loved it. This year it was installed and within two days the graphic design class was able to figure the whole process out. The students agree all this took was a teacher who knew what he was doing.
"Before, we had a teacher who didn't really know how to use the program so it wasn't getting anywhere. Then Moe was seeing all these amazing designs he was like I think we can make something out of this," Hana said. "So we got the shirt machine, so everyone's designs could come to life."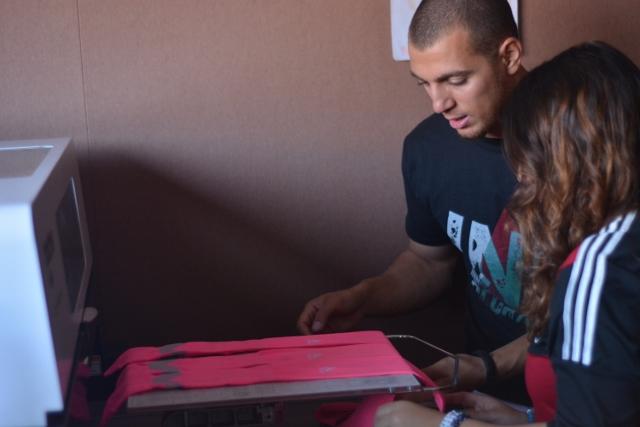 In the next six months, Moe said they want at least 50 percent of students on campus wearing a shirt from the printer. By the end of the year Hana hopes they have 75 percent wearing shirts. Within three years, Moe wants the department to purchase another printer and supply the entire school district with shirts this includes all clubs, elementary schools, junior highs, and high schools.
Students all say that before Moe arrived last school year to teach graphic design they never did much. The students agrees that this is huge change for them but a very good one.
"I love the fact that I actually get to learn how to do this and experience it," said Covington. "It prepares you for college to. We can learn more and feel more experienced."
Graphic design has always had to create designs which never went anywhere other than their computer screen. Now with the T-shirt printer they have a chance to get their work out and into the real world.
Moe has sparked new interest all over campus in graphic design and CTE. The t-shirt printer may even further the growth.
"That's my goal to continuously grow this program. Last year I started with four sections and it wasn't very big and this year they had to turn kids away. I have five full sections with four levels of intro and then one class of intermediate and advanced," Moe said.
Hana said that she can see this really helping the program. She said students will see that people in graphic design are putting shirts out there and think to themselves it would be cool to get people wearing my shirt, I'll join graphic design.
Currently Eagle Ink has printed off shirts for CTE, sports med has an order of 100+ shirts, football boosters already had socks printed which were pink and had player number on back and the Eagle crest on front. They are able to print shirts out for anyone. Clubs and people from all over are welcome to come make an order.
"A lot of what we try to do here at O'Connor (is) support everybody, football supports band and cheer, and all the other sports support all the other sports, and all the clubs support the clubs, said Mr. Moe. "Making sure that everything stays here whether it's just the school or the Deer Valley District, everything stays in house."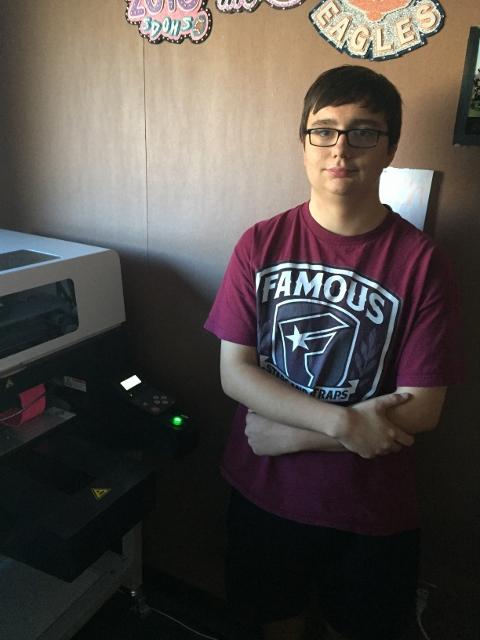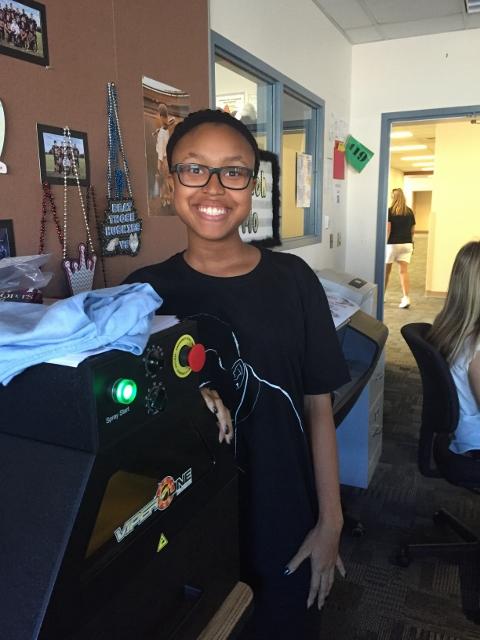 About the Contributor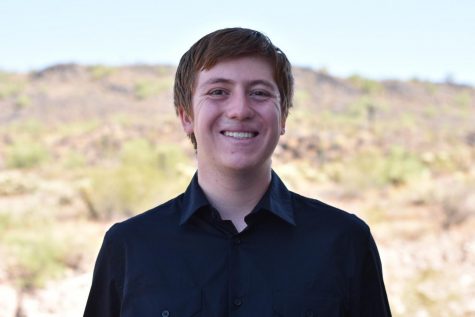 Ethan Gilchrist, Editor-in-Chief
Ethan Gilchrist is the Editor-in-Chief of The Talon for the 2017-18 school year. This is the culmination of a four year journey for Ethan as he reaches...