Friday spirit day recap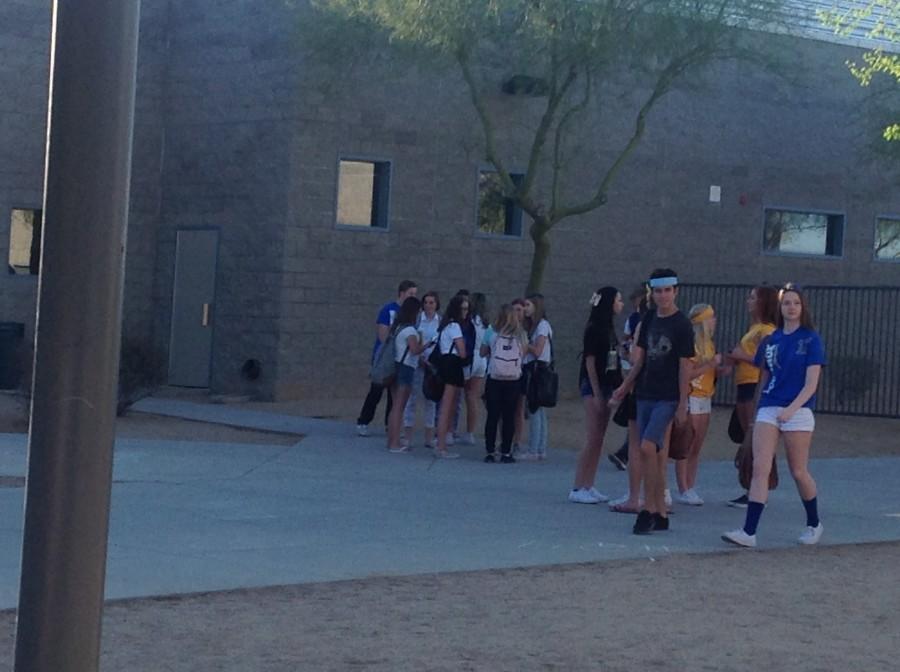 Trey espinoza, Staff writer
September 25, 2015
Spirit week has come to a conclusion with students showing their class colors. Everywhere on campus you could see yellow, white, blue and black colored shirts. Everywhere you looked you could see different groups of classes around campus.
Everyone was ready for the parade and assembly that was soon coming and it was nice seeing everyone excited, it goes to show how much spirit we really have here at OHS.
"I enjoyed seeing everyone's school spirit," said Calvin Huang, sophomore.
After the parade everyone went to the long-anticipated assembly and got to watch dances and award ceremonies and they were promised that if they went to the game they would find out who was nominated as homecoming king/queen.
During the assembly you could see how hyped the crowd was after the performance of our band and drumline
The assembly ended with the traditional scream off, for the first assembly the juniors won and for the second the seniors won.
As groups of people flooded out of the gym you could see how happy everyone was and that the bond here at OHS is a strong one, people were also relieved upon finding out this year's assembly wasn't going to be held outside like last year.
During lunch there was dancing and music in which everyone could participate in and it was a nice change of pace for rowdy students ready for homecoming and the weekend.
The previous days of spirit week were choose your departure point, Greek toga day, welcome to the outback, and Caribbean beach wear.