Students elect to take exciting electives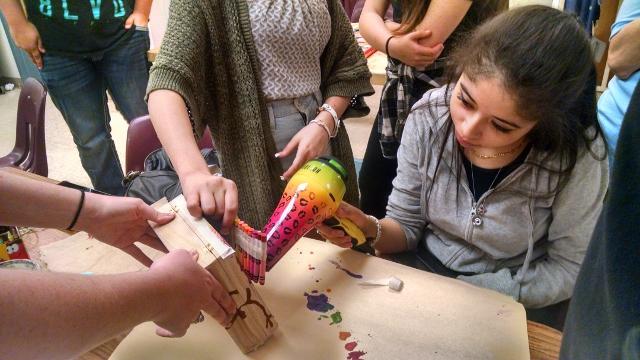 Finding a class schedule that's right for you can be difficult, especially when there are so many different classes to pick from, and so many different paths you can take on your way to college and careers.
Arguably, the most difficult part about deciding on a schedule is figuring out which electives you want to take.
OHS offers about 35 different electives for freshman, most of which open up new opportunities in the next three years.
Of course, there are classes that you have to take in order to graduate or get into a university, but that doesn't mean there aren't options that are going to make the day more interesting.
For students that are not in the marching band, or interested in dancing or singing, and still need a fine arts credit, Intro to Art or Ceramics are good places to start, and can eventually lead to classes such as AP Studio Art taught by Jeff Davenport.
"I think what's really great is that many times students come in and maybe they don't really have a set direction," Davenport said. "Maybe they are still learning what they're trying to accomplish, they don't know where they're going, but by the end of the semester, or the second semester I see that they're developing their own personal style and I guess the creativity just starts really blossoming."
Other alternatives for electives are classes like sports medicine, something that OHS offers exclusively.
Students like this class because it gives them a break from the monotony of their core classes.
"It's an extra class that you can take and explore things that you might want to do as a career in the future. Like sports medicine is a specific thing that you can focus on whereas math is different, it's very broad," said Zack Bishop, junior.
Electives like sports medicine are also praised because there is more to it than just sitting at a desk and taking notes or filling out worksheets, and it really gives students a sense of what a career in the field would be like.
"There's work involved but it's more hands on work, it's not just like paperwork," said Laia Stanley, sophomore.
Students will often choose their electives based on what they want to do as a career. According to Stanley, that's why she chose to take sports medicine, but it can also be an opportunity for trial and error.
"You get to see what you like and what you don't like and what you may want to do," said Sarah Jedlowski, freshman.
On the other hand, students also seem to choose electives simply because they sounded interesting or fun, according to Brannon Mckinstry, sophomore.
"It's hands on, it's fun," Bishop said.
"I think electives give a student a well rounded education," Davenport said. "Other classes don't really get to exercise the creative side and the ability to think beyond just math or science or language arts."
Electives aren't just fun for the students, the teachers see the value in them as well.
Starting next year, OHS will be offering an anthropology class taught by Crystal Clifton.
Clifton said that it was a class that she wanted to teach, since it was her college major.
"It's a major you can take at the college level but high schools don't have it and it's really cool," Clifton said.
The class is set to cover historical topics including archaeology, human behavior, and forensics among other subjects.
"I think you really need to take the time to develop your own interests and cultivate what you actually like, because not everybody likes geometry," Clifton said.
Students and teachers agree that the things learned in elective classes are beneficial to expanding skillsets and creativity, as well as creating a part of the day that students can always look forward to, no matter what they're doing.
"You're already mandated to take certain things and its a really cool opportunity to be able to choose the things you're actually interested in," Clifton said.
The thing about electives that entices most students is that there's so many different options that there's almost no chance of there not being a single class that's interesting.
"It's not a regular class like language arts or history, it's like something extra that people actually like," Stanley said.
Another alternative for electives that a lot of OHS students take advantage of are the West-Mec classes.
"CTE programs like West-Mec are so valuable to students who either know exactly what career they want, or have no idea at all," said Sarah Eans, junior.
The West-Mec programs offer more hands on, like the CTE classes, except these are more exclusive and require the student to leave campus.
A West-Mec class takes the place of on campus electives so most students only take their core classes and travel to West-Mec later on in the day.
Eans said that the Veterinary Science program gives her the opportunity to make lasting connections with industry officials that will help her with college and career in the future.
"At 17 I get to learn in a state of the art hospital with equipment and curriculum accurate to industry standards," Eans said.
Whether or not the classes you take help you learn exactly what you want to do as a career, they teach you innumerable lessons that you can use in every aspect of your life.
"I think they're important because they teach us about the practical aspects of real life," said Ryan Clark, junior.
About the Contributor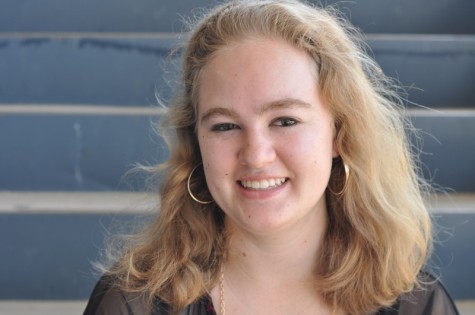 Kayci Riggs, Copy Chief
I'm a senior at OHS, and this is my fourth year in the OC Journalism Department. I have been the Copy Chief for two years and I like to write fiction...