Friday marks the end of spirit week
Friday has arrived, bringing spirit day activities to a peak.
The day starts out with an assembly, ends with the Sadie's Dance, and has a rainbow of spirit day colors in between.
A stroll around campus shows purple, pink, green and orange staining its way through the halls like intermixing human tie-dye. The Hunger Game themed bleachers looking like paint palettes.
Featuring the Elektro Botz and the Elektrolytes, the Mockingjay-themed assembly excited viewers. The performers danced their way into the crowds screamed as they watched the boys work in synchronization with the music.
"I always like the embly because I like the class yell!" said Baylee Lawson, and OHS senior.
Toward the end, onlookers were enticed to go to the Sadie's dance tonight, which will be happening from 7 p.m. to 10 p.m. at the Glendale Civic Center.
"I was kind of disappointed about the whole Sadie's thing. A traditional sadies dance is country themed. But now that I have turned it around and made it my own thing, I am excited about it." Lawson said.
About the Writer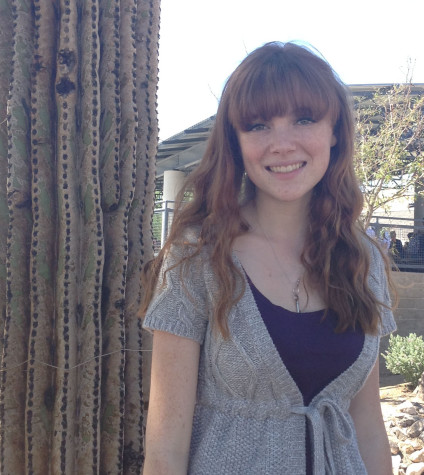 Lily Newcomb, Opinion Editor
Lily is a senior at OHS. This is her fourth year in the OC Journalism Department. She likes to read, write and draw. (She created the Eagle logo for our...