West-Mec funds CTE new building
OHS received a grant from West-Mec to upgrade the school's career and technical education program. The grant funded the improvement of the media productions room, the architectural and interior design room, as well as the construction of a new sports medicine building.
The sports medicine building consists of two class rooms and one lab room which lies adjacent to the main gym hall and acts as an extension to the hallway leading out toward the auxiliary gym. Construction was finally completed in December and sports medicine classes transferred to the new classrooms at the beginning of the second semester.
Jennifer Guerrette, sports medicine teacher, is excited about the building and explains how it is a great addition to the school.
"The sport's medicine lab is awesome because it has better equipment than most athletic training rooms in high schools," Guerrette said. "Overall I think it's exactly what we wanted and probably one of the best ones in the state."
Some technology issues are still being worked out like getting a strong Wifi signal in the building, along with the installment of new speakers. Despite the few kinks, Guerrette believes that the overall experience has been beneficial for her students.
"We've gotten a lot more equipment that has allowed us to do more labs successfully," said Guerrette. "We also have room to practice more hands on skills."
Students have also enjoyed the new addition to the school. "We're in the lab probably twice a week compared to former lab where we went maybe once a month," said Chase Adams, senior.
The increase of lab time has created a more interactive learning environment, which is an important aspect for classes such as sports medicine.
"It's created more learning opportunities for us students," said Jon Dube, junior. "We get to take the freshmen teams in [the lab] and do physical diagnosis on them to see if they have potential to get injuries or current injuries."
About the Writer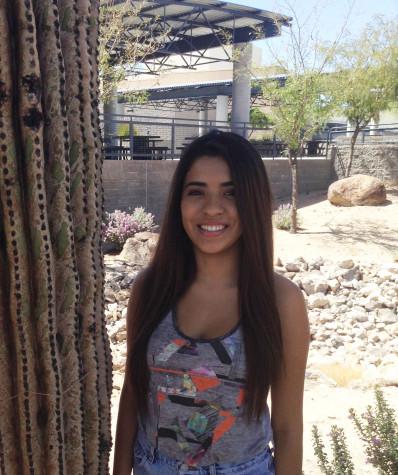 Denisse Moreno, Staff Writer
Denisse is a junior at OHS. This is her first year in the OC Journalism Department.