New teenage drivers take to the road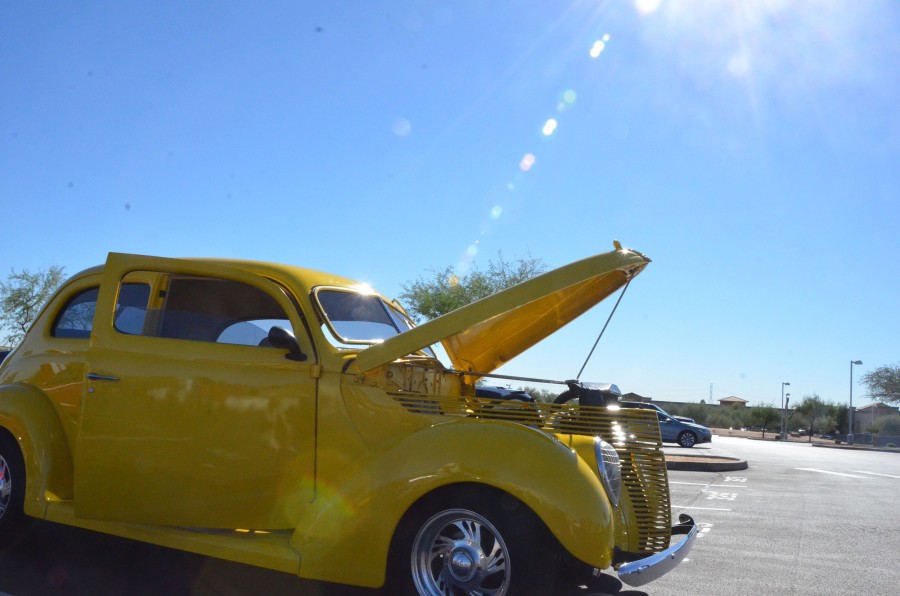 Cruising down the road with your tunes blasting and your foot heavy on the gas pedal.
While speed and loud music may be just fun and games at the time, teen drivers around the country are spending a lot of time focused on distractions when they should be focused on the road.
However, some students at OHS are taking the responsibility of driving seriously by enrolling in local driving school programs.
In Arizona, students must be 15 ½ in order to take the written permit test at the MVD, and they must have their permit for at least 6 months in order to take the road test and receive their license.
Several driving schools are available in the Valley to better prepare students for these tests, and to help them reach the 30 hours of road time required to apply for licensure.
Carley Braunstein, sophomore, has recently completed North Star School of Driving in Phoenix, and says that she feels confident that she will be able to pass her license test.
"I liked it a lot and I had a really awesome instructor," Braunstein said. "He walked me through exactly how they test you, and I feel really well prepared."
Braunstein said that North Star consisted of eight hours of driving instruction and eight hours of a classroom lesson.
However, North Star is not the only program out there for students looking to master the rules of the road. Jamie Christopher, junior, recently graduated from Deer Valley Driving School in Phoenix, and she too feels that she is better prepared to take her license test.
"I think that it makes people more responsible, to know what they're doing," Christopher said.
In contrast, Deer Valley Driving School taught primarily through simulators and book work.
Students are not the only supporters of driving school. James Ticknor, spanish teacher, was a driving school participant when he was in high school, and he feels that the extra practice makes student drivers better qualified.
"The more practice the better, and I think it's not natural sometimes with your parents," Ticknor said. "It helped me when I was a teenager, I'm much better at parallel parking."
Ticknor also believes that driving is a big responsibility, and practice impresses the importance of safety on young drivers.
When it comes to the responsibilities of driving, teens do not have the best reputation. According to Driving MBA, drivers between the ages of 15-20 have the highest involvement rate in all types of crashes.
Domininque Monti, junior, was recently involved in a minor car crash. Her car was rear-ended on the way to school by another OHS student, and while no one was injured, she says the accident shocked her.
"When my mom stopped, somebody rear-ended us," Monti said. "I started crying because I was really scared."
While some accidents are merely "fender-benders," others are quite serious, and can even be fatal. According to Driving MBA, motor vehicle accidents are the number one cause of death among teens, and approximately 17 adolescents lose their lives in car crashes every day.
While these statistics may seem terrifying to some, to others it emphasizes the importance of being a safe driver.
"You have your life in your own hands, and if you aren't paying attention, even for a second, you could end your life," Braunstein said. "It's a big responsibility."
Along with the risks of driving, there also comes the object of parking safely. Approximately 900 students drive to OHS every day, and around 175 staff members.
In order to receive a parking spot, students must print out the parking application from the OHS website and turn their paperwork into Rosa Leptich, conduct secretary.
If any applications are turned in during the school year, the students are put on a waiting list where seniors take priority over juniors. However, when new parking spots are selected for next year, students will wait in line outside of the conduct office, where the spots are first come, first serve.
For those students who don't want to be added to the waiting list, parking on Hackamore St. is always an option. Approximately 60 students park along Hackamore each day, and those who do get to school from 6:20-7:00 a.m.
"I'm a little worried about parking on Hackamore, just because there's not a lot of room," Braunstein said.
With as many young drivers as OHS has, there are bound to be some issues. According to Tom Pratt, lead monitor, it can sometimes be difficult keeping track of which car is supposed to be parked in which spot.
"Kids get new cars, switch cars, and it's hard just keeping track," Pratt said. "There's a place for human error when you input all of this data. If students get a new car or have a change in vehicle, just notify us so we can have the least possible mistakes."
Pratt believes that students at OHS are have the potential to become good drivers, but they sometimes get a little too excited on the road.
Similarly, a few students believe that there are good drivers at OHS, but that there are also not-so-good drivers. Blake Ferraioli, senior, has had his license for about a year, and he agrees that there are definitely students out there doing the right thing.
"It just depends on the driver," Ferraioli said. "Some people at OC know what they are doing and can drive responsibly, while other people like to have fun and mess around when they shouldn't."
When learning all the ins and outs of driving, it is imperative to remember that being a good driver requires practice.
"Be very careful with driving," Ticknor said. "People are so excited to get their licenses, but they never practiced, and they're not ready to be out there yet.
Aside from the rules and restrictions of driving, teens are still just as excited for the new freedoms that come with driving.
"I'm really excited to get my permit" said Ben Pitts, sophomore.
About the Contributor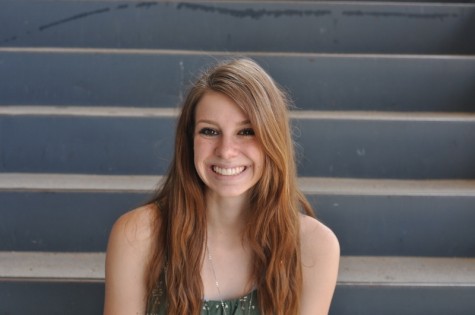 Bailey Brammer, Editor-in-Chief
I am a senior at OHS and this is my fourth year in the OC Journalism Department and my second year as editor-in-chief. I enjoy writing, running, watching...