Choir's performance earns them superiority
The ensembles of OHS participated in the new district-wide choral assessment concert on Nov. 5, and honors choir received the highest score and recognition among the other schools participating in the festival.
"We chose literature that not only challenges the students but teaches them the skills they need to move to the next level," said Cindy Durazo, choir teacher.
The "superior with distinction" was awarded exclusively to the OHS honor choir for having scored superior ranks from all three judges. No other choir in the district achieved a perfect score.
The highest score that could be earned was the superior, and there was also excellent, good, fair and poor respectively.
The assessment concert was designed by the school district as a means to check if the students are learning the content and measure the capacity of all the choir classes in its domain.
The new assessment will encourage choir classrooms to perform better and achieve higher scores than their leading opponents.
"We work very diligently every day of the week," Durazo said.
Beginning Choir and Concert Choir each received a "superior with distinction" as well at the Fall Choral Festival on Oct. 28.
About the Writer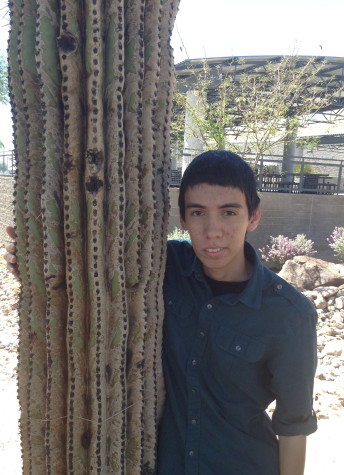 Esreal Delgado, Business Manager
Esreal Delgado is a senior. This is his second year in the OC Journalism Department. His ambition for the Talon are to introduce the untold, off-campus...