Ridge Week hypes up students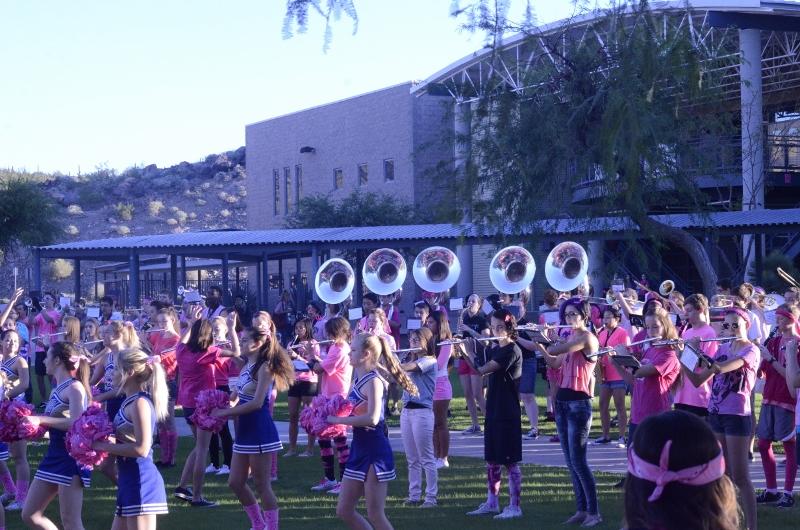 Last week, OHS held its first ever "Ridge Week," a spirit week that was aimed at raising excitement for the OHS vs Mountain Ridge football game that occurred last Friday.
OHS beat Mountain Ridge 32-28. According to Ciara St. Clair, senior Stugo member, the week was successful in raising hype among students.
Each day of the week featured a different theme and students were encouraged to dress up in order to show their spirit.
Monday saw students deck out in camouflage, blue and gold on Tuesday, "classy" clothing  on Wednesday, red, white and blue on Thursday and a total "pink out" on Friday.
St. Clair said that Stugo represents the OHS student and that she wanted to capitalize on their energy and make the week a big deal.
St. Clair also aimed at making "The Nest" much larger. The Nest is the student section that attends and cheers on the OHS sports teams at each game.
"The Nest was louder, crazier and there were more kids than ever before," St. Clair said.
St. Clair also said that she and other Stugo members were "blown away" by the participation they saw out of their classroom window.
Brittany Boatwright, junior, said her favorite day of the week was Thursday's red, white and blue theme.
Despite the students' support of the spirit week, tensions between OHS and Ridge rose as the week went on.
"I thought it was extremely fun but whoever egged Ridge's parking lot took it way too far and then Ridge's retaliation made [Friday] a bad day," Boatwright said.
Rumors of attacks between the schools, such as egging cars and shooting paintballs, arose on Friday. Additionally, OHS went into lockdown procedure just minutes before school was scheduled to let out Friday.
However, due to the ongoing investigation regarding the lockdown, Lynn Miller, principal of OHS,  said he was unable to comment on this matter. More information about this event should be available soon.
Regardless, Miller said that there is always tension in competition, but implored OHS students to "stay classy."
About the Writer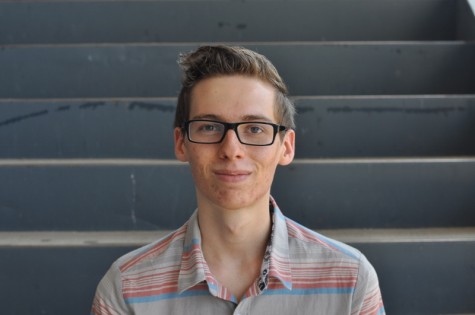 Ryan Temple, Editorial Chief
I am a senior at OHS this year and this is my third year in the OC Journalism Department. I'm now the Editorial Chief, and look forward to expanding...