OHS gives back to the community
The Interact club is collecting food through the entire month of October to donate to the Saint Mary's food bank,
Canned vegetables, beans, Hamburger Helper, mac n' cheese, and water are some of the foods that they are looking to have donated.
"They need proteins like peanut butter and tuna fish," said Interact Club adviser Melissa Mara.
Items like baby formula and diapers are also needed for babies whose parents cannot afford it.
Mara said the club prefers canned food over jarred to prevent anything from breaking open and being wasted.
Students can also bring in money instead of food; one dollar can be made into seven meals said Mara.
Vice President, Ashley Osero said that the best way to win is to to bring in bags of rice because they judge by the weight of the food.
"We want to beat Ridge this year," Osero said.
The teacher of the winning class will receive 10 passes to Castles and Coasters as well as a gift card to themselves to give to the students who they believe brought in the most.
Students are able to turn their food or money into the library or a teacher of their choice.
Osero said students should help donate because it helps those who are not able to afford these necessities.
"I think O'Connor students are good about caring for other people," Mara said.
About the Writer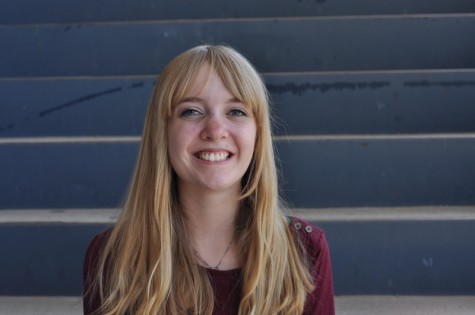 Emily DiTomasso, Soft News Editor
Hello! I am a senior at OHS and this is my third year in the OC Journalism Department. I enjoy watching films, reading, listening to music, trying new...