Capturing the OHS–Ridge rivalry
The competition and rivalry between OHS and Mountain Ridge High School is a long-standing tradition. It has captured students from both of the schools each and every year. The hype and sense of pride that is received by students when they beat the latter seems to be undefinable. 
The importance of this rivalry is spread throughout the entire school in multiple areas and categories. It is as if the rivalry between OHS and Ridge is a component of the high school culture that students have been experiencing since the beginning of the creation of the two schools. 
"I think it's definitely a lot of fun that we do have an actual rival and it is always fun to go back and forth and kind of taunt each other," said Kristen Le, senior. 
Motivation is key. For people to succeed in this world there has to be something that helps them achieve their goals and strive for the better. The rivalry between the schools plays a similar kind of role. It helps OHS students prove themselves so that they can be  better than their rival, Ridge. 
"It has always given us a motive to always be better and try to beat them. Basically, it just helps us become better people," said Adrian Savu, junior. "Since we are rivals, it makes more sense for us to push ourselves harder to beat them."
Sports are an important part of the high school culture. Adding a rival just takes it up a notch. 
"It's definitely one of the biggest parts of O'Connor sports. Ridge rivals go through all the sports: football, softball, baseball," said Roman Pagaduan, senior. "It's super important to this school and everyone looks forward to it."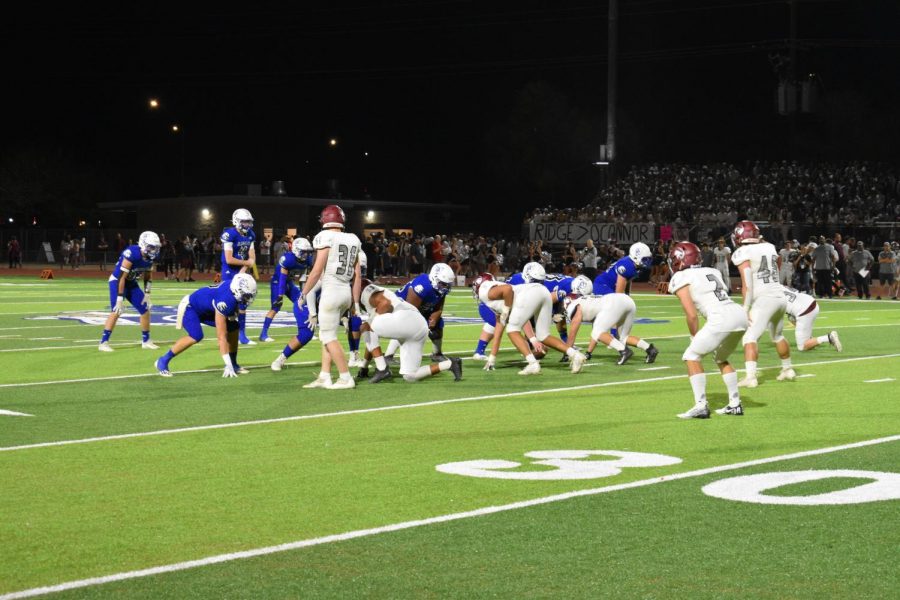 The feuding opposition thrives to exist more as the football game  approaches. This is the most talked about and controversial game that happens at both schools. Football players give their very best at this game. It is their main incentive. 
"Both schools are extremely motivated by the rivalry. They just want to go at each other and give their best because they both want to win," Pagaduan said. "Definitely we have stepped it up to prepare against Ridge. But, we have definitely prepared enough to just beat them." 
Events during the game can take a toll as both the schools get so riled up. Things can go south very quickly and also result in students getting hurt in many ways. This has been a cause of concern for students here at OHS.
"I know people who went to this school before and literally people have gotten arrested. Students have gotten arrested. It's pretty great but at the same time it's kind of scary because I don't want to get arrested or caught in the middle of a fight," said Alexa Trimnal, senior. 
The rivalry attracts people a lot. Many people show up to the games between the schools as they are excited to see their own school win against their rivals. It is the feelings of enjoyment and competitiveness that drives people towards attending these games. 
"[The Rivalry] is bringing a lot of attention to our sports and stuff just because people think of it as a big deal and the students start to focus more on the attention that we bring to the rivalry just because it is a bigger deal," Le said. "It is definitely fun to see people post about the rivalry." 
Both the schools may fight with one another, but at the end of the day, they are all in the same boat together. Luckily, the rivalry only exists inside the school and does not let it affect their relationships outside.
"I think [the rivalry] is funny because we are all friends but still fighting between each other," said Sydney Stuart, sophomore.