Cultivating a Community at OHS
OHS has acquired a skyscraping number of students this year. With the number reaching just under 2,700, it can be overwhelming to make friends and find a place to fit in.
Often the best way to make friends is to join a club. OHS offers a plethora of different clubs, including Culture Club, Cosplay, Drama Club, American Sign Language, Chess Club, Choir Club, and over fifty more fascinating and interactive clubs. The newest club OHS has to offer is a club called, Kingdom Workers, which takes place Thursday mornings at 6:50 in the mini auditorium.
Five OHS students began Kingdom Workers early this school year. Kyle Rohrbacher, senior, is one of the OHS students that helped kickstart the club.
"We came up with the idea of leaving an impact on our school senior year that will last after we are gone. We had the idea to start a Bible study so we could make an impact in our school through our faith," Rohrbacher said.
Although this club is founded on Christianity, the main goal is to unite OHS students.
"We want to bring people together regardless of what they have been through or who they are, that they can feel included," Rohrbacher said.
Madison Gackle, senior, aided in creating the club, and helps run it each week.
Meetings consist of a guest or student speaker. The speaker will relay their message, and then students will split into small groups for discussion. Group discussions compel people to think, allow for more communication, encourage questions, and allow students to make connections with one another. Small groups are led primarily by seniors, but as the club continues to grow, so does the leadership team.
"We'll be reaching out into other grades for leadership spots," Gackle said.
Kingdom Workers is a club for anyone and everyone. With a goal of uniting OHS students, Christian or not, Kingdom Workers invites all students.
"We want to grow a fellowship and community among the school. That's why we are being super inclusive. We just want everyone, regardless of if you go to church or not, to have a safe place to hear what we are trying to speak about and make it comfortable for everyone. And just grow that community around O'Connor," Gackle said.
In a school full of thousands of students, it can be easy to blend in and get lost in the crowd. Kingdom Workers focuses on bringing students together and communicating the importance of loving others. Aidan Barinque, senior, is one of the students that began Kingdom Workers.
"We want to bring people together regardless of what they have been through or who they are, that they can feel included. We just want others to have a safe space that they can go to to feel a connection, and feel that they are worthy, and feel like they are valued. That is the heart behind what we are doing… We want to make a community here at O'Connor where everyone can feel loved," Barinque said.
With roughly 80 students at the first meeting, Kingdom Workers is already proving to be an admired club. Paityn Thirsk, sophomore, attended the first Kingdom Workers meeting.
"I think it is a great club because it is inclusive of anyone who wants to be in it. I like that it is student led, it makes it feel more relatable," Thirsk said.
Thirsk plans to attend more Kingdom Worker meetings, and is continuously encouraging others to do so too.
"I would say just come. You don't have to be a Christian, but you can still come and listen to it, be open to it. It's fun, you can make friends. At least try it out," Thirsk said.
About the Contributors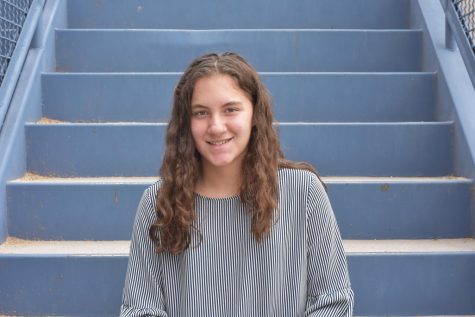 Macy Sanchez, News Editor/ Features Editor
My name is Macy Sanchez. I am a junior, and this is my second year on the Talon. I am the News Editor, as well as the Features Editor this year. I love...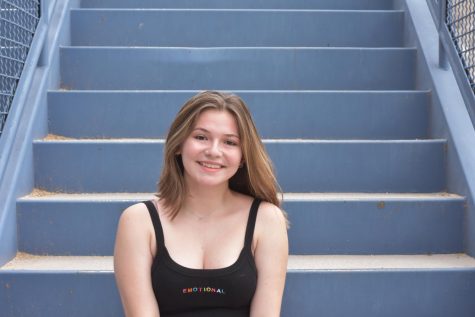 Isabella Foster, Photography Editor
I'm Isabella Foster and I will be the Photography Editor for The Talon Newspaper this year. I love photography and writing so I am excited for what this...