Youth for Tolerance opens up their arms to the community
Youth for Tolerance is a club that welcomes every type of student by helping through personal struggles and fighting for the right thing. Students attend to learn more about the world and themselves in a nonjudgmental community. Students are welcome to attend club meetings by members with with open arms.
Youth for Tolerance teaches about connecting with others and communicating about the world and life around each other.
"Students can come to get more knowledge about what is going on in the world and not be judged about what you think," said Taylor Maus, senior.
This club doesn't only teach about the world and the people in it, Y4T fights teaches acceptance no matter what one's beliefs are.
"We fight for what is right. I joined because I'm a very big believer in equality and thought it would be a great club," said Sofia Rotger, freshman.
Anyone can attend the meetings every Wednesday to talk in a safe environment with the full attention of every member.
"Anyone struggling or dealing with anything can go to just talk and everyone is welcomed with open arms," Rotger said.
Through learning about the community and talking with others, Youth for Tolerance made and sent out Valentine's Day hearts with uplifting messages around the school.
"We sent out hearts with letters around campus and people will find them and pick them up," Rotger said.
Connecting with others is this club's main priority. Learning more about one another in each and every meeting.
"It helps students learn more and connect with others; it's helped me reach out to more people and letting them know they're awesome," said Taylor Maus, senior.
Even though Youth for Tolerance is a small club without many attendants, the members are always pushing to invite more people in. Stressing the importance of the club and talking about it with passion has made their presence well known.
"Youth for Tolerance is a pretty small club; anyone who goes is completely invited with open arms, having a small group of friends you can talk to makes this club great," said Sofia Rotger, freshman.
About the Writer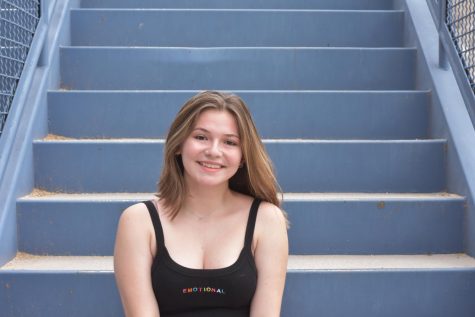 Isabella Foster, Photography Editor
I'm Isabella Foster and I will be the Photography Editor for The Talon Newspaper this year. I love photography and writing so I am excited for what this...