Backstrom and her students coexist in harmony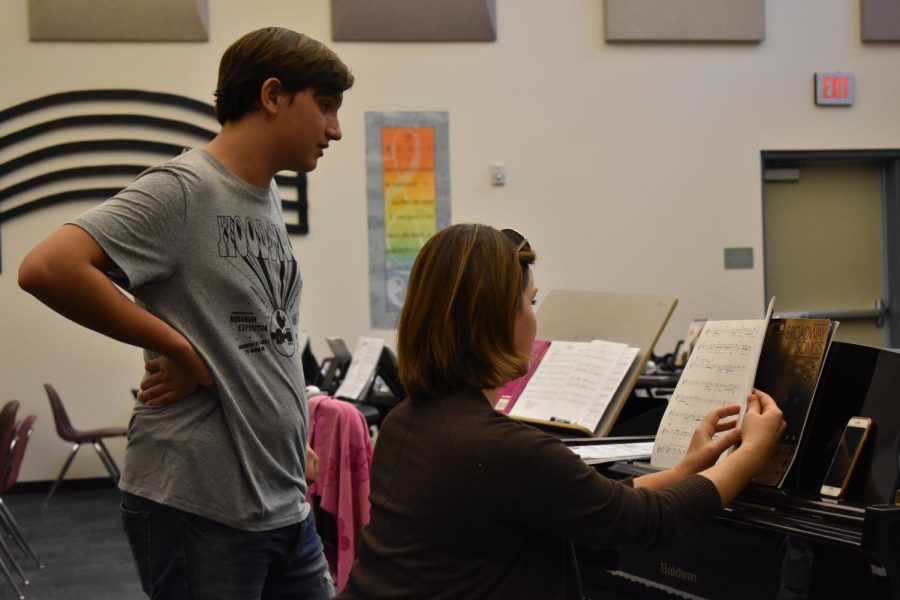 There's a new teacher at OHS and she's a jack of all trades; she's an accomplished musician, dedicated parent, and by all means a patient teacher according to her students. Mrs. Anna Backstrom has no "treble" at all putting her keen eye and open mind to use every day as she takes on different aspects of her busy life.
Even though this is Backstrom's first year teaching here at OHS, this is not her first appearance in the district. Backstrom worked at Stetson Hills Elementary School for the last eight years and for the five years before that, she worked at Foothills Elementary School, both times as the acting choir teacher.
It's all a new experience for her, not only are the children older but she reaches them at a pivotal moment in their young lives; this is the time for them to figure out who they are and what their future holds.
"I've always wanted to move up into the high school realm because I can implement more difficult and challenging pieces, but ultimately, it's the convenience of having my own students in my new program seeing them grow and watching them become the young people and the young adults they are; that's just super satisfying,"said Backstrom.
It appears that it's not just about the music for Backstrom; it is about the bounties that music can provide for her students and the life lessons she can pass onto them.
Teaching here is about "having the opportunity to work with a youth population that is experiencing a severe trauma, and I believe that music is something that can heal the soul and relieve the pressure of life… it's important that students learn to embrace that as they continue into their adulthood," said Backstrom.
As a professional musician, she has a long history of being in collegiate musicals, vocal groups, and soloist work under her belt. She takes her years of experience and uses it as a lesson for her students so that they can learn from her successes and rejections.
Backstrom is all about instilling positivity in her students and emphasising that through music they can find themselves and release any negative energy.
"Hard work, perseverance, and having the nerve to be brave and stepping outside of your box, pushing boundaries that may be uncomfortable but doing it because you're trying to grow as a person… [it's important to] use that nervous energy in a different outlet so that it doesn't consume you but you can instead control it," said Backstrom.
As for what the future holds, Backstrom has years of an award-winning choir program to follow and maintain here but as a teacher, she hopes that choir, "can be a place for students to belong whether they're a great musician or not… that's the type of culture I hope to bring [to OHS]."
About the Contributor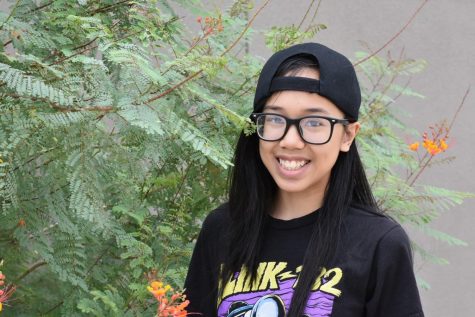 Emily Mai, Staff Writer
Hi, my name is Emily Mai and I'm a senior. This will be my first official year in newspaper. When I'm not writing I'm spending my time either perfecting...