Teacher walkout has brought education to a boiling point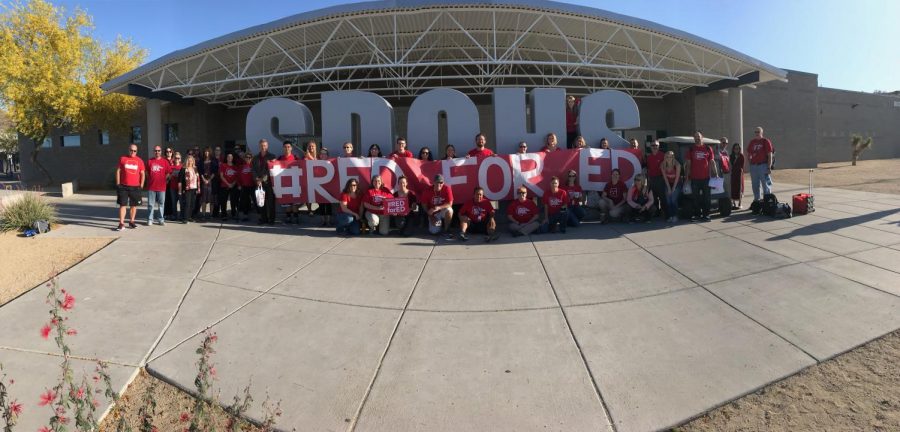 Arizona educators have overwhelmingly voted to walk out of school, with over 57,000 votes and 78% of teachers voting in favor. This raises many questions and voices among students and staff alike.
Arizona Educators United, the grass-roots group that has united over 40,000 teachers across the state, has been working to increase the state of schools in Arizona since the beginning of March when they formed their Facebook group. Now, it has inspired the first ever statewide walkout in Arizona's history.
Multiple students have spoken out in support of the walkout. Andrea Giacini, junior, the daughter of a counselor on campus, believes that the walkout is going to positively impact the state of education in the state.
"I know that it could have a positive effect and therefore I'm going to support it," Giacini said.
Sean McCormick, junior, is the son of a teacher and is close to the situation, as his mother follows the movement closely. He explains that his mom helps organize the movement's events and spreads the word.
"She's really active about getting her friends on board especially on Facebook and other social media sites," McCormick said.
While students have a wider freedom of expression when it comes to discussing the walkout, teachers have to adhere to contract agreements that can make it risky to discuss movements like AEU during contracted time. However, Tiffany Kurtz, computer science teacher, was able to say some things about the walkout.
"I don't think any teacher really wants to walk out. I think a lot of teachers feel forced into it, that it's the only way to support education in the long run," Kurtz said.
With huge rallies being organized at the Capitol building and frequent marches and protests being set up during the teacher walkout, there is a divide between the demands of the teachers and the Arizona legislature's plan.
Giacini believes that the government needs to take some measures unwanted by many House and Senate Republicans.
"They need to raise taxes. You can't rearrange stuff, because the school has so little funding already so that's just what they have to do… they just have to add money into the system," Giacini said.
McCormick thinks that the plan pitched by Governor Ducey that supposedly raises teacher salaries by 20% over three years is not detailed enough.
"The plan that Ducey proposed needs to be more straight-out, there needs to be more specifics," McCormick said.
Ultimately, Kurtz considers the walkout to be a necessary pain in order to revitalize the public school systems.
"I think the walkout is going to be inconvenient for teachers, parents and the community in the short term, but it reaches the long term goal for additional funding for education as a whole," Kurtz said.
About the Writer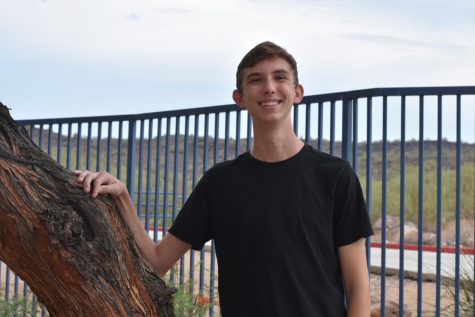 Logan Frandsen, Editorial Chief
Hello folks, my name is Logan Frandsen. I am a senior and the editorial chief of The Talon, in my second year in newspaper. Dogs are a lot better than...